We've seen a lot of different companies offering modular style homes that score big on style points, but not so much in the affordability department. Today I wanted to profile Massachusetts-based Noble Home, a company which has created a customizable kit home building system that allows prospective owner-builders to develop a variety of 20-foot wide, 8-foot high structures of any length that's divisible by four. These are high quality kits, made from Eastern white pine, with 3×10 rafters, tongue-and-groove decking, and attractive and functional structural posts of the wood. Although not completely timber-framed, the houses look as if they are; they also boast vaulted ceilings and window walls which let in the sunlight for a passive solar heating effect.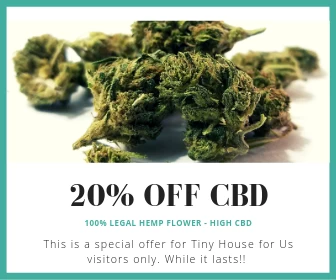 Noble Home's kit has everything necessary to finish the structure of the house and weather-proof it. Much of the material is the light-weight structural panels (insulated with a generous 7.5 inches of EPS foam) that make up the walls and roof. Everything is designed with ease of assembly in mind, and they market to "owner-builders", folks who don't mind taking a shell and doing the finishing work to make it a home. The idea is that a buyer should not need any special equipment or expertise to put the home together, so there will be no reason to spend money having someone else do it. All hardware needed to correctly align and connect the pieces is included as well.
The kit concept behind Noble Homes means that the houses can be almost any size. The one you see here is far from tiny, coming in at 1,280-square-feet. This is their three-bedroom demonstration model. The gently sloping roof has overhangs on all sides to keep rain and snow away from the house. The open living area is accentuated by quite a lot of glass, including a 24-foot window wall composed of three 8×8 sliding doors. Of course, openness has its limitations. Sometimes you want a little privacy, and to accommodate that desire the bathroom can be divided into two with a pocket door.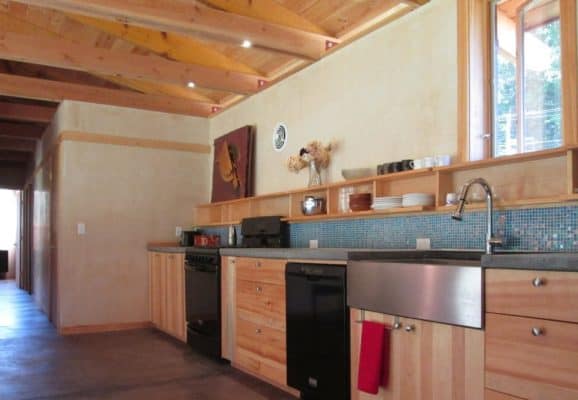 Noble Home promises comprehensive design assistance and will ultimately produce engineer-certified drawings that are guaranteed to conform to local building codes so you can easily obtain a building permit. They can give you a preliminary cost estimate after you submit your requirements here, but in general you'll be paying about $55 per square foot for the kit. Expect total costs to increase to a very reasonable $125 per square foot after factoring in the foundation, utility connections, and finishing.
You can download their home guide if you want to learn more about the process of building/shipping a home.