Tiny Heirloom made their debut last year when they showed off their first build, a beautiful tiny house that received a ton of press coverage. It also created a bit of a stir due to the relatively high price tag, and some tiny house enthusiasts scoffed at the use of "luxury" and "tiny house" in the same sentence, claiming the idea contradicts the basic values that guide the movement. On the other hand plenty of folks loved everything about their build. Regardless of how you feel about the pricing, one thing is clear – with this second build, Tiny Heirloom continues to develop their track record for quality craftsmanship and design.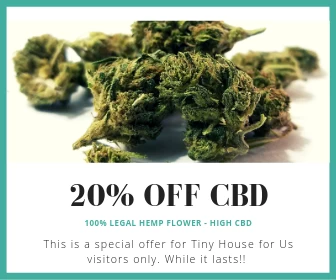 The second model tiny house, with solar panels, large windows, and a traditional exterior shape:
Guided by a motto of "downsizing without compromising" the young team brings a unique vision that emphasizes quality craftsmanship. Using locally sourced materials and tasteful decor, they aim to prove that downsizing doesn't mean you need to lower your standards.
The interior is clean and bright, with subtle pops of color and a nice contrast between the dark wood trim and the white walls and ceiling.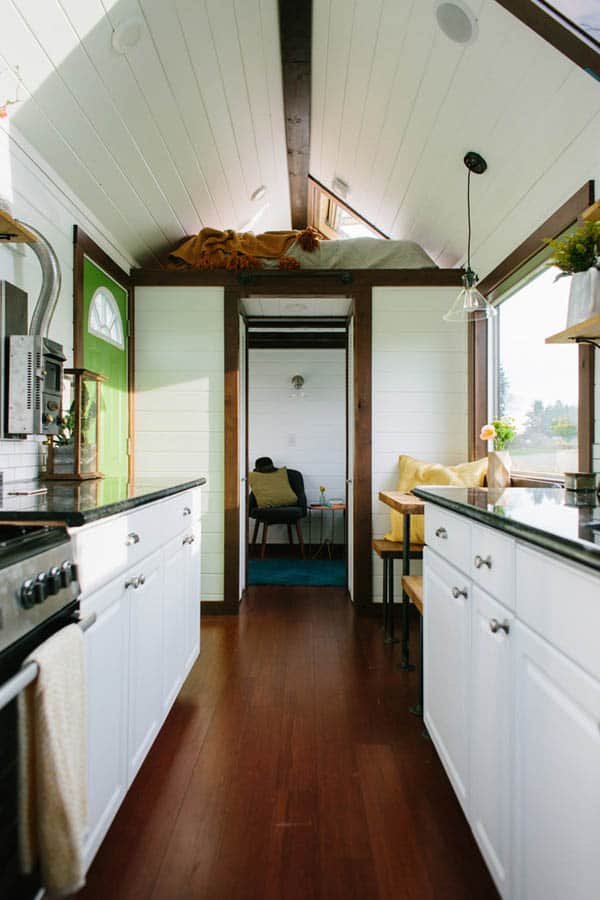 The alternating skylights flood the space with light. Open shelving maintains the sense of space, and a detachable ladder provides access to a second storage loft above the bathroom.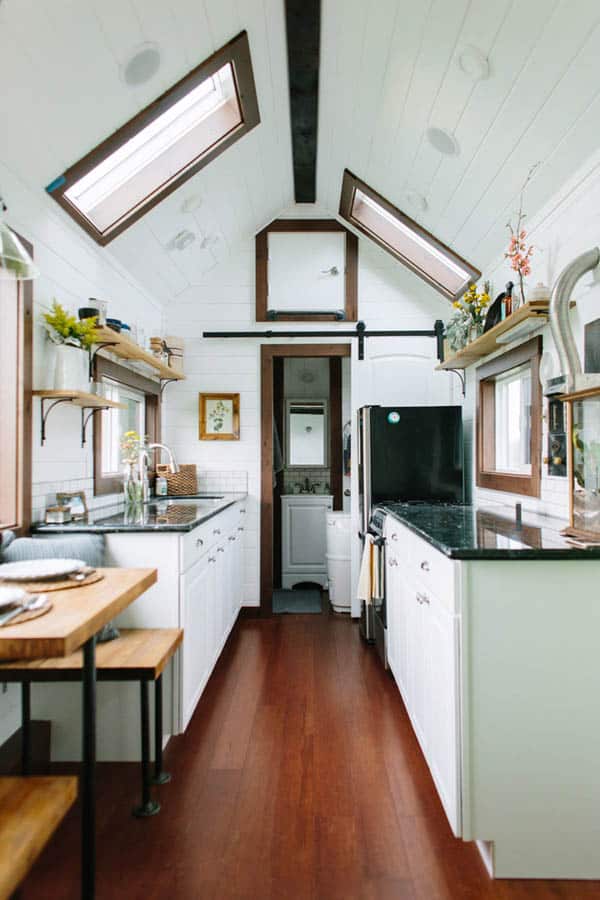 "Custom made wooden tables, granite countertops, and extra counter space for a couple whose love language is found in the kitchen with a knife and skillet."
 A floating kitchen table is perched under the large window, with two bench seats on either side. In the back of the home you'll find a small living/sitting area as well.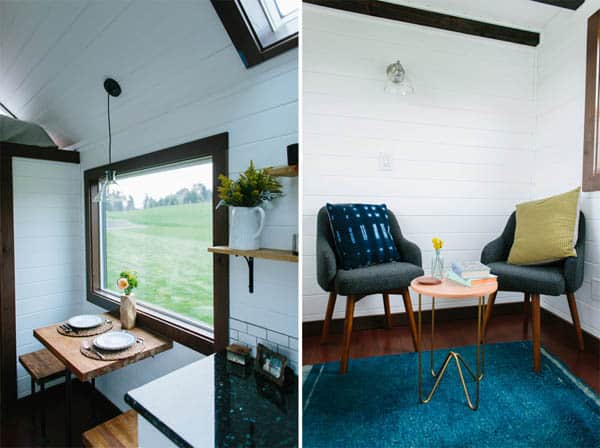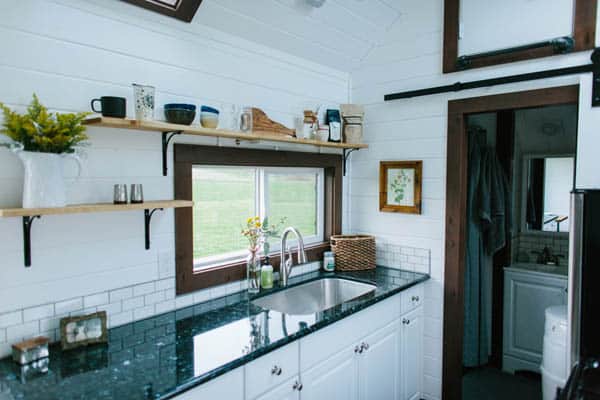 While much of the home seems quite livable, the upper loft does appear a bit cramped.
Much of the interior decor, including the rugs, furniture, and accents were sourced from locals.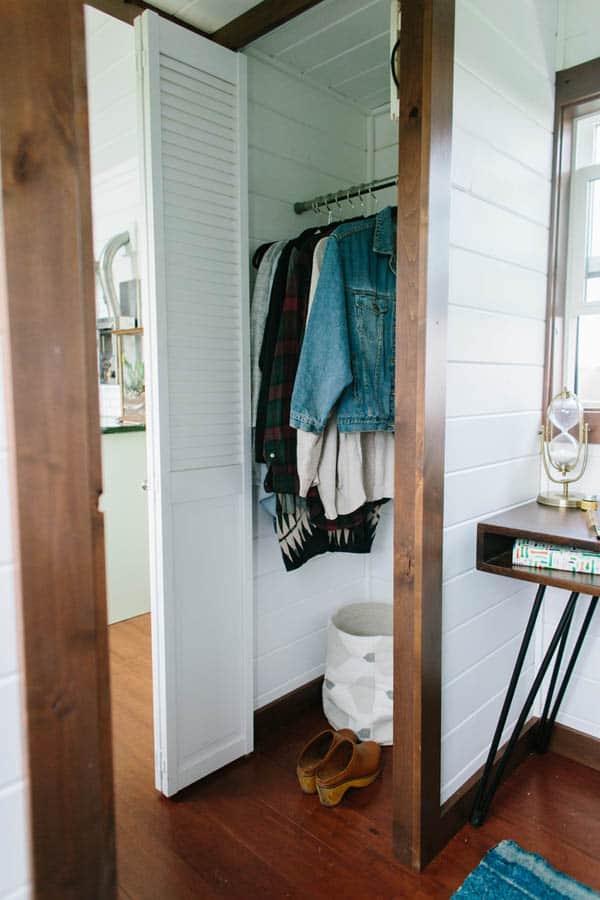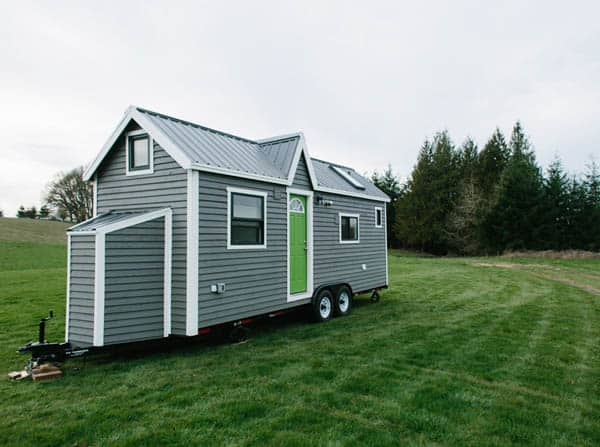 There's no word yet on the pricing for this latest model, but if we use their previous one as an example, expect a price well north of $65k. While that may seem absurd to some, it's important to keep a level perspective about pricing. After all, the amount you spend doesn't matter as much as why you're spending it. Everybody's different, and it's all about balancing your needs and wants with what you can reasonably afford without incurring debt. If someone has the means to buy a home like this and they make a conscious decision to adopt the tiny lifestyle, I say more power to them!
To learn more about Tiny Heirloom, visit their website http://www.tinyheirloom.com/.