The Oregon Cottage Company produces several different models of tiny houses on wheels, including the newest one shown here, dubbed the "Ynez" by builder and owner Todd. He's an architect by trade who also lives the tiny life, having moved from a 740 sf cabin to a 450sf two-story Cob house, and then into a 1972 Volvkswagon van with his dog, Bear. Today he lives at the Human Ecology Center, where you can find him harvesting vegetables with his tool belt on. He also builds some pretty great tiny houses.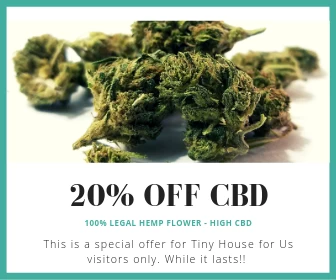 The Ynez, shown here, comes in at $49,500 and is the latest model his company has built. One of the goals was to include a larger loft and with a lower pitch on the roof he accomplished that. The added space in the loft makes room for windows and a bit more space to crawl around, creating a much more comfortable atmosphere and lessening the chance of smashing your head into the pitched ceiling.
The house is built on a standard trailer and comes in at 8'6″ wide and 20′ long. It's appointed with the usual amenities, including a basic kitchen, storage closets with a washer/dryer combo, recessed lighting, a composting toilet and a tub with shower surround.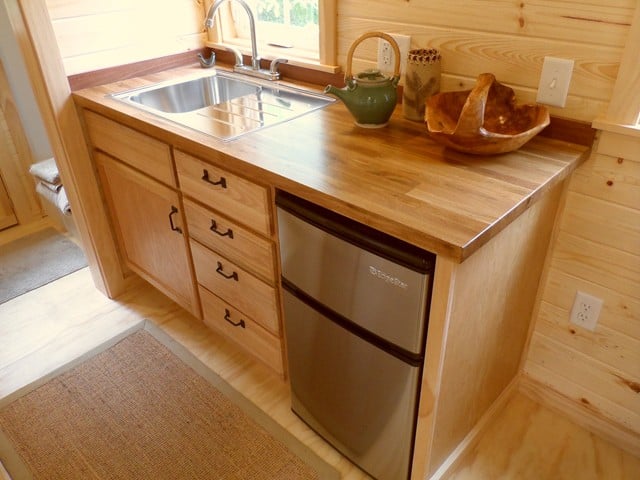 Learn more about the Ynez at the Oregon Cottage Company website