Building a tiny house may seem like less effort, simply due to its size. But in many ways, it's just as complex as building a conventional-sized house.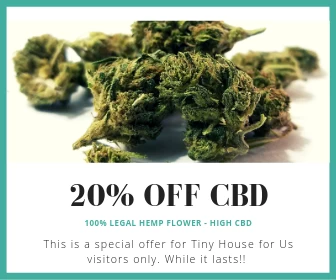 And anyone who's worked on a serious construction project knows how important it is to have the right tools when building. It can mean the difference between endless swearing and frustration—and sitting back with a beer and admiring your handiwork in the evening.
Because when we talk about tiny house supplies, we don't just mean investing in some swanky tiny home furniture or the best tiny house appliances. Before you even get to the stage of furnishing and fitting out your tiny home, you need to consider tiny house materials and tiny house building supplies. And an important part of all of that is tiny house tools. 
Bit of a novice to DIY? Worried you might accidentally splurge half your budget on a trip to the store unless you know exactly know what you're looking for?
We spent some time rounding up the best tools for the job—tools that will save you time, money, and help you build a better home.
Of course, before you get started using these tools, you need to know exactly what kind of tiny house you're building. Designing your own functional tiny house can be tricky. We recommend checking out some of these tiny house-building plans. We've included prices so you can pick one that works with your budget. 
Once you've chosen your plans, start investing in the best tools needed to build a house and to make the construction process easier and more efficient. Whether you're looking to do a school bus conversion or standard tiny house on wheels, these tools are bound to come in handy. 
Cut to the chase: