When building a new home, using mud as a primary material doesn't usually come to the forefront of people's mind but it's actually a remarkably sturdy, low-cost material, as you'll see here. A timber frame and a concrete pier foundation support the two floors of this 500-square-foot cob house sold last year in Dancing Rabbit Ecovillage (near Rutledge, Missouri). Reclaimed timber is also used extensively for the floors and ceilings inside, but the walls are left as exposed mud, giving the home a very warm, natural feel.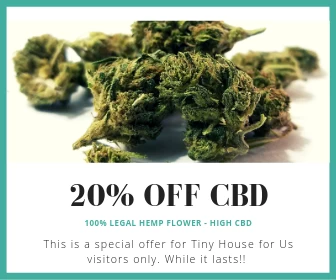 Literal warmth results from the central woodstove and thick, well-insulated walls. Sunlight from several large windows offsets the dark tones of the mud and wood, and a rough-hewn spiral staircase makes an organic focal point for the open first floor.
While the outside doesn't look like your ordinary cabin, as you can see, the interior has a beautiful design that looks very comfortable and inviting.
What do you think? Would you live in a "mud house"? I bet your feelings might change after seeing a couple like this.