Wildwood Lakefront Cottages is a gated community on the southern shore of 56-square-mile Whatcom Lake, near Bellingham, Washington State. The 14-acre property has its own marina and amenities such as a pool, a clubhouse, a tennis court and a playground. The rest of the space is divided into 90 home sites, many of which are now occupied by various 400-square-foot cottages for sale or rent; there are still some undeveloped lots available too.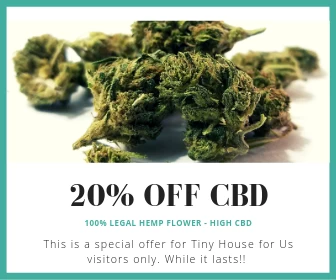 The open-plan Bellevue has a roof deck with lake views and a two-bedroom loft that's spacious enough to convert to three bedrooms if desired. There's one for sale at $359,900 – and if you want to try before you buy (or just spend some quality time on the lake), short-term stays are currently available at $145/night.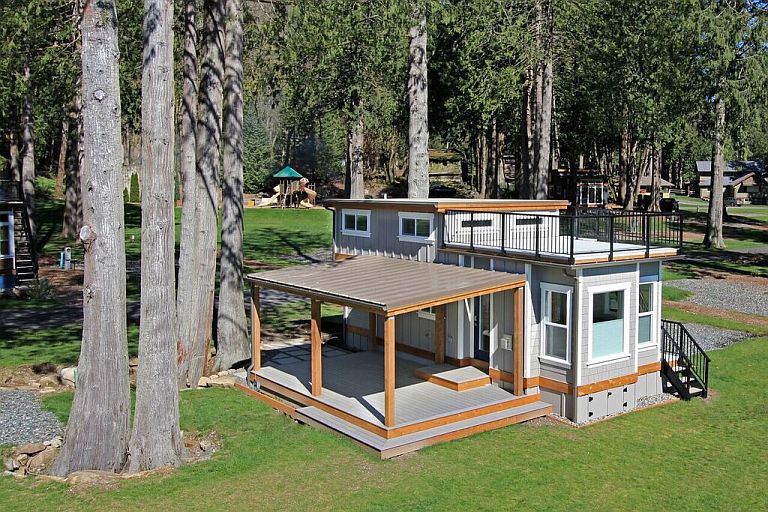 Also on the market now is the Salish, which has only one bedroom and no roof deck but is a little more affordable at $309,500. It has incredibly pleasant forest views through the huge windows that surround the ground floor.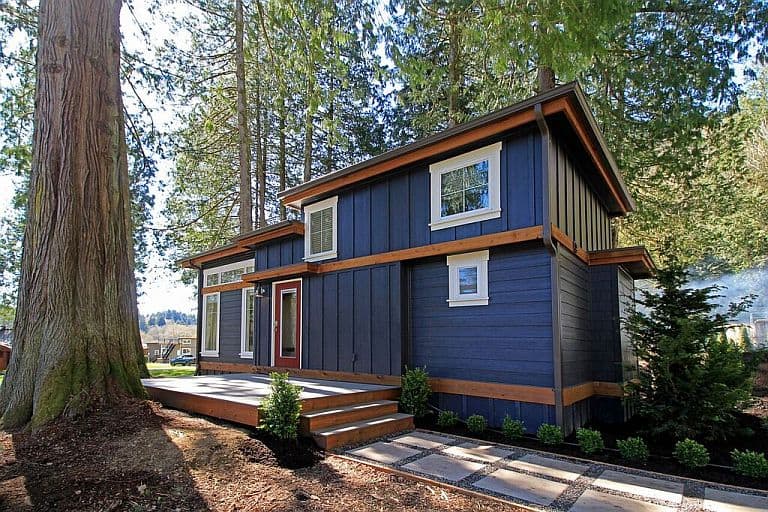 The Pau Hana Hale is one of the rentals. It looks right out onto the lake, and has a covered deck that's even closer to the water. It starts at $239 per night.
You can stay in the Sun Retreat for just $179 a night; it's a little farther from the shore, but Lake Whatcom is still quite visible from both the sunny living room and the fireplace equipped porch.
The last cottage that's currently for rent is the $239 nightly Lakefront Escape, whose cedar shaded lot offers more privacy and superb views of the lake and the surrounding mountains.
It appears that all of the truly lakefront lots have already been snapped up (they're colored orange on the map), but there are a lot of interior sites still available. Prices for those start at $159,900.