If you'll be in Wales this summer you can actually stay in one of these eight unusual tiny houses; if you live in the UK you can watch them on the Channel 4 series Cabins in the Wild; if you're somewhere else altogether the pictures below will give you an idea what the Epic Retreats project is all about. Each cabin was built by a different architect, one of the winners of a design competition calling for mobile glamping accommodation based on Welsh mythology and costing less than £11,000 ($14,000). They'll feature in the country's Year of Legends celebration and will be spending June in Snowdonia before relocating to the Llŷn Peninsula for July–September. There are only about 200 total bookings to be had during that period, but as of this writing there's still some availability for every one of the houses; go here to check. And don't worry – diverse and inexpensive as they are, they all have beds bathrooms and woodstoves inside!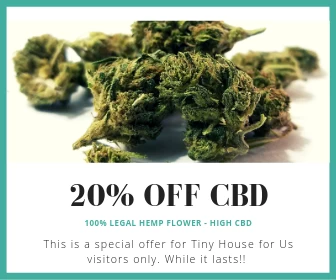 The Animated Forest by Francis & Arnett. The big circle is actually a sliding door.
The Black Hat by the Rural Office for Architecture. Welsh children traditionally sport similar tops on St David's Day.
The Dragon's Eye, by Carwyn Lloyd Jones, refers to the ancient Welsh national symbol.
The Little Dragon, by Barton Willmore Architects, makes the same allusion with cedar 'scales' and stilt 'claws'.
Miner's Legend, by How About Studio, adds a splash of color to the lineup.
Sleep under the stars on a certain Welsh mountain and you'll wake as a poet – or a madman. The SkyHut, by Waind Gohil + Potter Architects, will help you on your way.
Trias's Slate Cabin is pure (New South) Wales – the firm is based in Sidney, Australia.
h/t Curbed