The Flo-Lodge was an aluminum framed houseboat built for a few years in the early 2000s by Athens Park Homes, a Texas-based maker of park model RVs and modular houses. There are still a number of them floating around (on encapsulated foam), such as this 400-square-foot 2007 model which was on the market in Far Rockaway, Queens, at $59,000.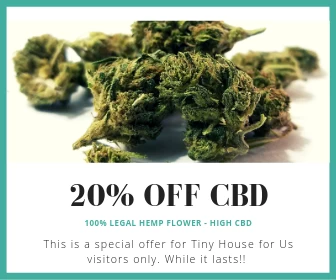 A big covered deck provides a place for sitting, socializing and enjoying the sea breeze.
When the weather's less agreeable, there's also plenty of space inside the attractively wood covered living room – and R19 inside the walls to guarantee comfortable temperatures.
A serviceable kitchenette is located outside the bedroom and bathroom.
Sliding glass doors in the private bedroom let in the sunlight – and let you out onto a small balcony.
h/t Tiny House Talk