One of the best parts of building your own home is catering the design to your personal needs, but with limited space, a tiny house doesn't always provide endless options to accommodate your every wish. Yet even with a small footprint, plenty of folks find creative ways to embed their own unique touch into the layout, and as you'll see below, they can be pretty darn creative!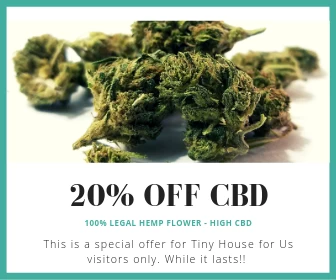 1. The Rooftop Terrace
East Coast Tiny Homes includes a rooftop deck, which adds some extra space to stretch out and relax, maybe even host a small dance party.
2. Climbing Walls
We've actually seen a few builds that include a rock climbing wall on the inside, often functioning as an alternative to a ladder in order to reach the loft area.
3. A Chicken Coop
The same house shown above also includes another farm fresh idea, a chicken coop, which is strategically placed at one end of the home.
4. Kitchen to Deck Extension
For anyone who likes to cook and entertain friends, a solution like this could be a valuable asset in your design. With a fold-out table and panoramic opening, this pass through window serves double duty.
5. Popouts for Extra Space
This incredible build already has ample space, but with the addition of some carefully placed popouts, they have a bit of extra room for important things – like dual leather recliners!
See more of this tiny house here
6. Wine Barrel Shower/Tub
Finding creative materials to use in your shower can be a challenge, but a wine barrel makes for a readily available, and awesome looking solution for a tub or shower.
7. Feed Trough Bathtub
8. Sliding Barn Style Doors
Rather than having a door that swings open, a sliding door on rails like this can save space and looks great too.
9. Hideaway Bed
See more of this apartment here
10. Stairs as Storage
Finding extra nooks and crannies in a small space can be a challenge, so make use of things like stairs to add storage beneath, or inside with pull out drawers.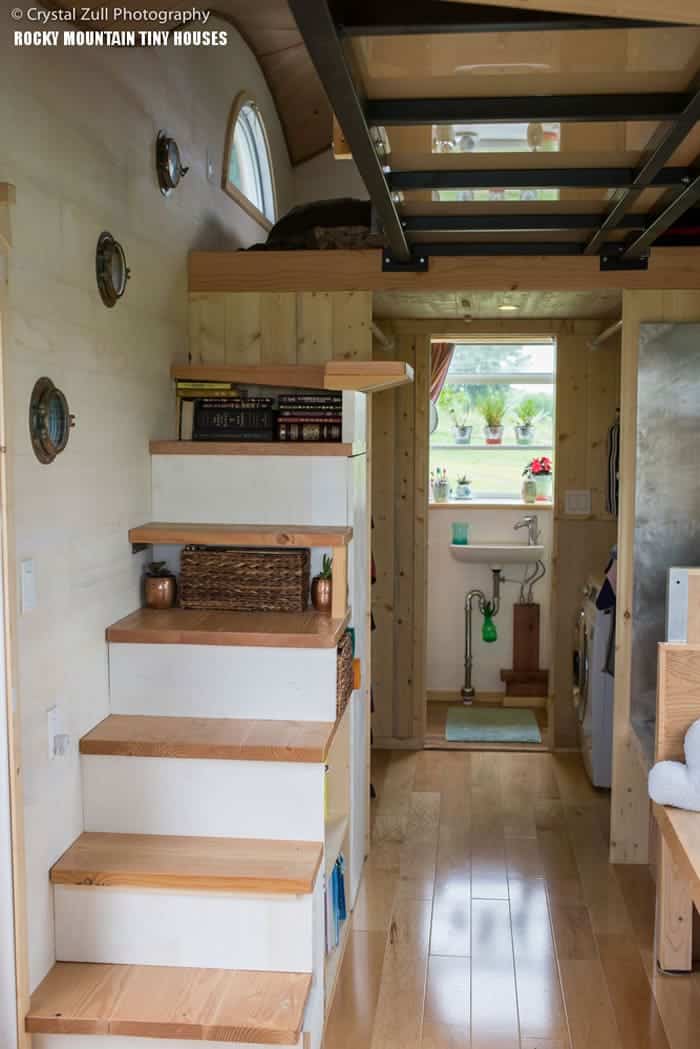 See more of the "Pequod" tiny house here
11. Colorful Siding Patterns
With limited amount of surface space, many designs find subtle yet effective ways to add some visual appeal to the design. One of our favorites is the use of mixed materials and colors for siding.
See more of this tiny house here
12. Catwalk for the Animals
The "Heart of it All" tiny house includes some great design elements, some of which were tailored for their four-legged friends.
See more of this tiny house here 
What are some of your favorite ideas for a tiny house? We'd love to hear from you. Share them in the comments below, and we'll update the list with more creative ideas!