Why spend tens of thousands on an RV when you can look on Craigslist and rescue a bus for dirt cheap? Old buses can make great tiny homes: they're sturdy, there's a lot of room inside and there's no need to mess with a trailer because they're already on wheels. Sure you might have to do a bit more custom fabrication and outside-the-box thinking, but that doesn't stop these folks from getting it done.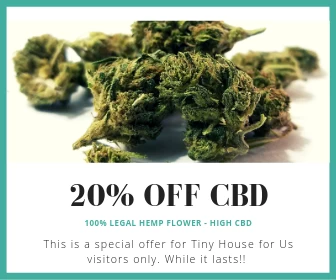 Bluebird School Bus
You may have ridden to school in one of these when you were a kid. Back then it was full of bullies and used chewing gum; now it's covered in wood and complete with a bed, kitchen, bathroom and plenty of cabinets.
Muni Bus Gets First Class Treatment
This municipal bus may have even more room – and it definitely has more windows! A couple of Israeli ladies found a good deal on the retired vehicle and spent the money they saved on rent to make the interior into a high-end home.
From the outside, the original shell didn't look very remarkable, and certainly wouldn't inspire the sort of incredible transformation that happened inside.
With help from Ward Design studio, the two ladies renovated it into a contemporary home with sleek metal counters, stainless appliances, and modern decorations. It has a full bathroom/shower, a bedroom, and a living room.
Ryan's Cosmic Collider
Ryan Lovelace's 1948 Chevy may be starting to show its age, but the double-decker bus has more than enough character to make up for a little rust. He and his girlfriend pieced this bad boy together over two years in 2012-2013 using reclaimed materials and other bits and pieces he found.
They gutted the interior and used reclaimed redwood for the walls, which came from George Lucas' house. All that Hanging Gardens of Babylon style foliage is kept warm by a woodstove they sourced from Texas, which is set on a tiled base for insulation.
Below, Ryan works on a new bedroom addition.
The entire project, which is never-ending really, is well documented on his Tumblr blog.
The TerraCross
If school buses aren't really your thing, and you need something better suited for a UN peacekeeping mission than Burning Man, take a look at the TerraCross truck home from UNICAT. Its dimensions make the interior a little high and narrow, but it can go just about anywhere and those solid steel shutters mean it's an exceptionally secure place to spend a night on the road.
Bob Waldmire's Road Yacht
Our list wouldn't be complete without mention of this magnificent beast, owned by the late Bob Waldmire. Now a permanent fixture in the Route 66 museum piece, this land yacht served as his permanent home on the fabled highway and he spent years traveling around in it, promoting the historic road, and becoming an ambassador of sorts.