Exciting news for tiny house lovers with tiny family members: The first ever tiny house book for kids has arrived! The Big Adventures of Tiny House, written by Susan Bernardo and illustrated by Courtenay Fletcher, won't ship until April 25, 2017, but you can preorder now through Once Upon a Time Bookstore. It tells the story of Tiny, a THOW created from a reclaimed farmhouse who travels all over the USA behind Big Truck, befriending a variety of other tiny residences along the way (including an Airstream, a school bus conversion, and a houseboat). Along the way he visits the Tiny House Jamboree and comes to understand just what 'home' really means.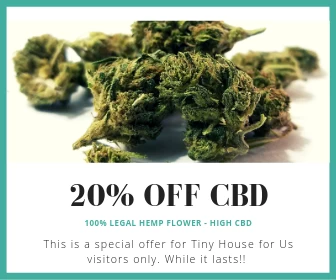 Here's author Susan Bernardo with a vehicle that looks suspiciously like Big Truck from the book:
A publicity shot of artist Courtenay Fletcher, who did the illustrations below:
The Big Adventures of Tiny House is being produced on recycled paper by a small-town printer.
The cover and a few details from inside:
h/t Tiny House Blog
Illustrations © Courtenay Fletcher