The Works family was fully invested in the American Dream, constantly busy renovating their home and assembling endless amounts of Ikea furniture so they could have a home that looked like it came straight out of Martha Stewart's Living. But something happened that made them think differently about the luxuries that surrounded them, causing them to wonder if they were in fact luxuries at all. By 2010 Josh and Jessa Works had fallen into a routine many of us know, and life in the 'burbs didn't seem all that it was cracked up to be. In fact, it was sucking their souls dry.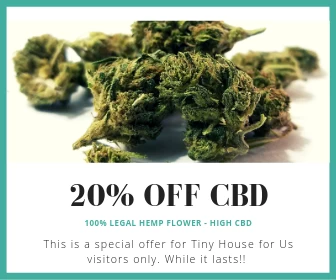 Wiser words have rarely been spoken, and the couple decided in 2011 to sell their home and most of their belongings to live a simpler, more deliberate life. Their story sounds dramatic, but when you stop think about it you'll realize there are tons of families across the country that have done something similar, cashing in the version of the American Dream they were sold for a dream of their own. In their new reality, they decided to travel around the country, visiting 400 national parks in their Airstream travel trailer.
No confines of a 1/4 acre tucked behind a white picket fence here…just pure open sky.
The 27′ Travel Trailer has plenty of room for the whole family, and allows them a far-reaching freedom.

Of course you're bound to make some friends along the way…

That might include some non-human acquaintances.

The local swimming hole sure looks different than it did yesterday.

Slowing down allows them the priceless time spent together where they can connect with mother nature, who fuels their son's imagination and provides endless chances for adventure.

And of course the family bond has grown stronger as they share in these awe-inspiring moments together.

For the Works family, home is where the family is.

The family documents their travels on Instagram, where you can find regular updates.

Josh writes, "the interminable routine of bed too late, work too fast, eat too much, see too little has been difficult to interrupt and leaves far too little time for anything truly meaningful, including each other."

When the Dark Rye filmmakers learned about the family they made a small documentary of their travels
At the time of writing, the family has already finished their US tour. They decided to take a new voyage to Greenland. Where they go after that? We aren't sure but we'll be watching to see.