While this little apartment fits the definition of tiny, what really attracted us to it was the interior design. We love to see a creative blend of style, function, and all around personality in any sort of home, and this one from INT2architecture in Moscow has all that and more. True, the thought of a 500-square-foot apartment probably doesn't set too many pulses racing. For most people, units like this are strictly housing of convenience, maybe a place to spend a few years saving money to buy a house, maybe just something close to work with a rent that won't break the bank. But we've seen an awful lot done with a lot less space, so it stands to reason that a creative designer could transform a generic living area into something you'd be happy to come home to and sorry to leave.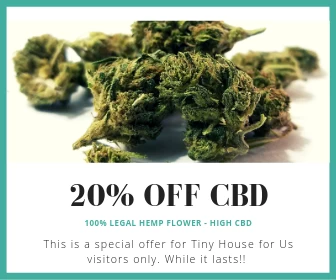 Most of the appeal comes from the interior decorating, which combines a sort of Scandinavian simplicity with French shabby chic and rustic Italian elements. The resulting blend of grays and blues along with the wood accents gives it a comfortable country feel and the owner mixes in various patterns, colors, artwork, and other small touches to make it completely unique.
The style may not be to everyone's taste, but some will love it and those who don't will still have to admit that it has miles more character and individuality than you'd find in even the trendiest demo unit. Its various parts are delineated not by walls, but by different pastel colors. INT2 used blue and green for the living room and green and yellow for the kitchen and placed a green bar area between them. The bedroom's pink, the bathroom's yellow, and the balcony's blue. With all those colors you might expect it to look like something out of Sesame St., but it retains a charming and mature look.
The walls throughout are painted brick, accented in places by colorful geometric patterns and contrasting black-and-white nature photos. There's a Scrabble theme in the bathroom, and the bar has a ready-made shopping list painted on a blackboard.
The bar top extends into the kitchen and two stools can be positioned on either side of it, so it also serves as a dining table for up to four. Next to the kitchen is an enclosed balcony that provides just enough room to sit and enjoy the view.
In the bathroom, there's a tub paneled with reclaimed wooden boards. The bedroom, which can be closed off with a curtain, has a small closet, but most of the storage space is in the platform under the bed.
What do you think of this combination of Scandinavian style and country rustic? Check out IN2architecture for more.