In case you needed a bit of inspiration, we wanted to share the story of Austin Hay, who began his venture into the tiny house rabbithole at age 15. Near the end of his freshman year in high school he decided to build his own, and with the help of Tumbleweed, he did just that. It took him almost three years, and he had to save every possible cent he earned at his summer job, but it was worth it. He estimates it cost him around $12,000 of his own money plus a couple thousand in donations he received. After completion, Tumbleweed hired him as a builder to help with the construction of other tiny houses on-site in Sonoma.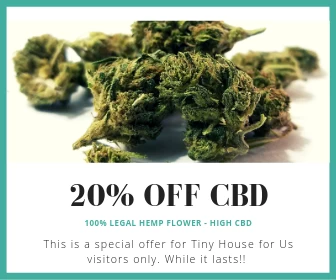 Austin began building his tiny house in the summer of 2010, when he was 15 years old. He'd learned about tiny houses while doing research for a school project and decided to try making one himself. Austin had taken a woodworking class and watched his father build the family home, but had no other building experience. That meant some fairly slow going, but with help from his father and other relatives he was able to move into his tiny house sometime in 2011, and had it nearly complete by the end of 2012.
He used plans for the Tumbleweed Tiny House Company's Fencl model which were donated by then-owner Jay Shafer. To reduce waste and expenses, Austin incorporated as many reclaimed materials as he could find; the flooring and kitchen sink each cost $25 from a junkyard, for example. That shaved at least several thousand dollars from the approximately $23,000 it would normally cost to build a Fencl; Austin's expenditures have been reported as being from $12,000 to $18,000. The money came from a combination of summer jobs and financial assistance from Austin's grandfather.
When the project was far enough along Austin had a housewarming party that was recorded in a video where he explains what he did and takes questions. (There's also a faircompanies.com video from earlier in the building process.) He was planning to live in the house for the remainder of his time in high school and then take it to college with him, but we're not really sure where Austin or his tiny house are now (a LinkedIn profile indicates he may be affiliated with Tumbleweed and attending school at Santa Rosa Junior College).