She may be young, at just nine years old, but Hailey Fort has a huge heart made of gold. At just five years old she saw a homeless man and asked her mom if she could buy him a sandwich. Her mother approved her request, and today they work together to help those in need. It turns out the man she fed that day also became a friend, and judging by her current path she will have plenty more friends in due time thanks to her continued efforts.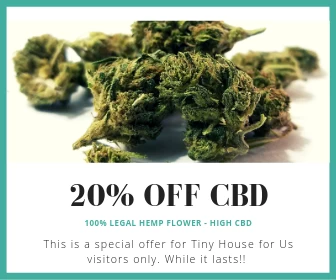 Fort spends her free time building mobile shelters for the homeless, and supplies them food as well, grown from her very own garden. Her goal is to grow 250lbs of food this year, and to build 12 shelters. Thanks to generous donations to her Gofundme campaign, she estimates the cost of each little home at around $300. While you and I might not consider them "homes" per se, these little shelters make a world of difference to those who have only the sidewalk to call home.
At age 5 she noticed a homeless man in her town and asked her mom if she could buy him a sandwich.
She even gardens her own vegetables, and proudly displays her efforts.
She clearly has been instilled with some great values to do what she does.
In her spare time she works to build mobile shelters to donate to the homeless.
"It just doesn't seem right that there are homeless people. I think everyone should have a place to live"
With help from others who donate to her cause, each shelter costs about $300 to build.
Her parents help with the construction, but Hailey isn't afraid to swing a hammer or use a power tool, and helps with much of the construction herself.
The completed shelter measures 8′ x 4′ and she uses pallets, plywood, recycled denim insulation and wheels to make them easy to move.
Interested in helping her? You can check out her Amazon "wedding registry" and Gofundme campaign to donate toward her mission.