The first build from Esk'et Tiny House (eventually christened the Sqlelten) remains one of the most uniquely beautiful tiny houses we've seen. We were thrilled when we learned that it was available for summer rentals, and we were just as excited to learn now that Robert Johnson has finally come out with a new model. It's a camping cabin called the Spyu7, which means 'bird' in the language of the Esk'etemc First Nation to which Robert belongs.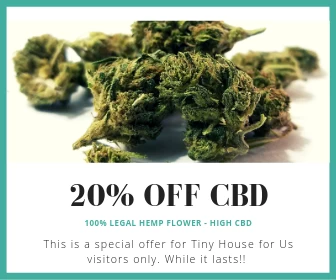 Now, with an 8×10 footprint, the Spyu7 is giving up 200 square feet of area to the Sqlelten, so it's perfectly understandable that it hasn't got that house's very open feeling interior. But there's so much else it hasn't got either: The intriguing roofline. The lovely shou sugi ban siding. The slick spiral ladder. A kitchen. A bathroom.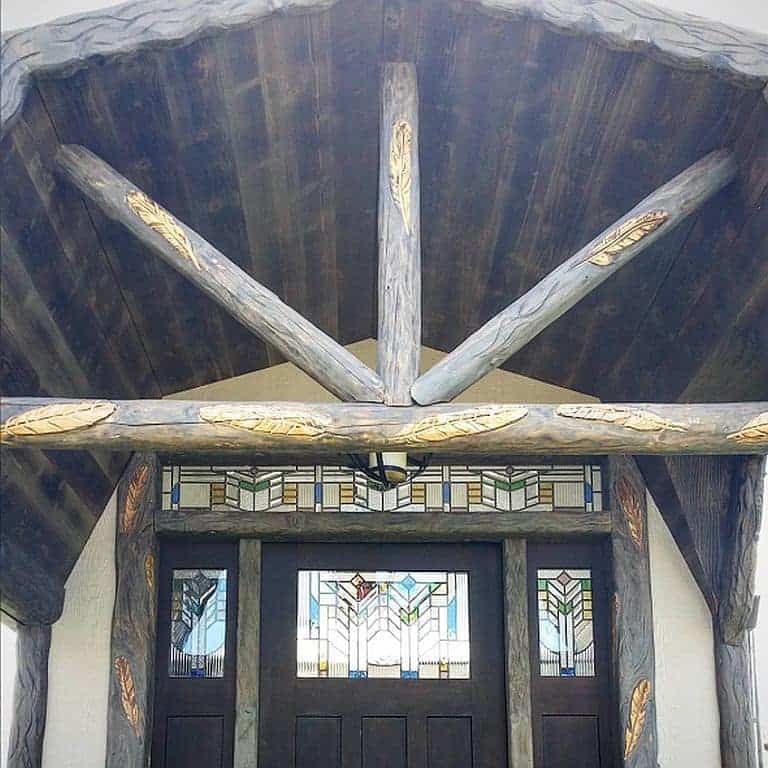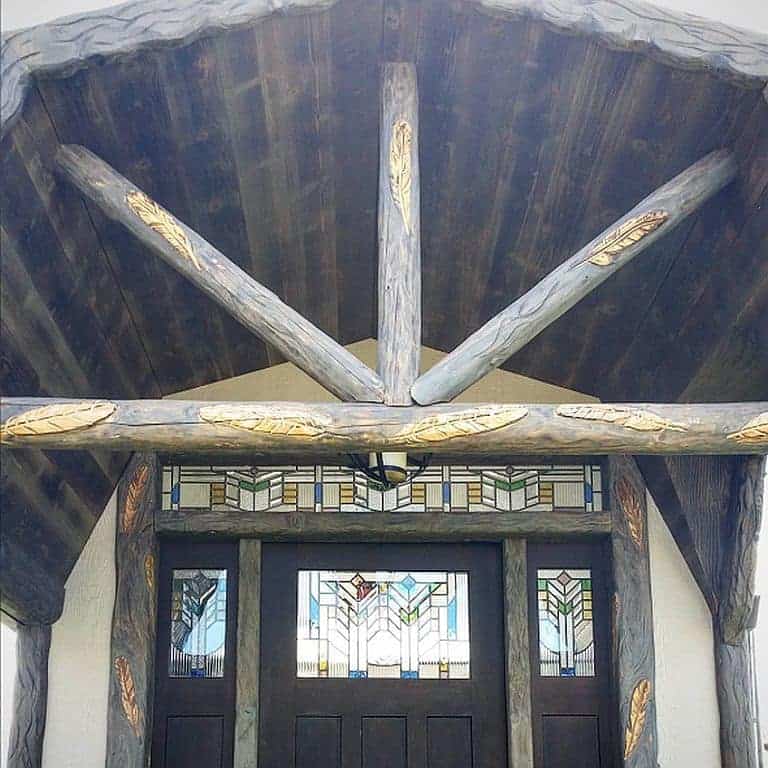 This build retains many of Robert's beautiful hand-carved embellishments, and there is a nice looking 40-square-foot natural wood porch with a distinctive hemi-octagonal roof.
Off-grid functional pluses include solar power for the lights and refrigerator, as well as a gravity fed water supply. Spray foam insulation supposedly makes the Spyu7 suitable for winter use, but the woodstove will be an added-cost option.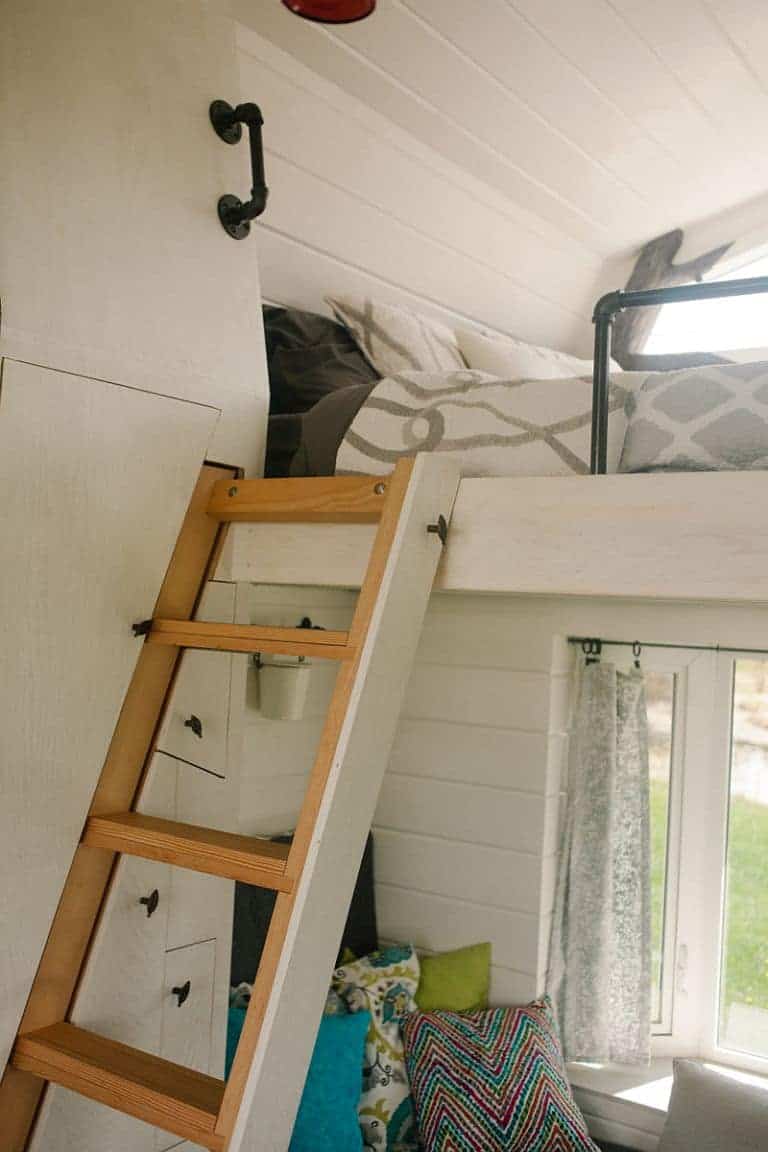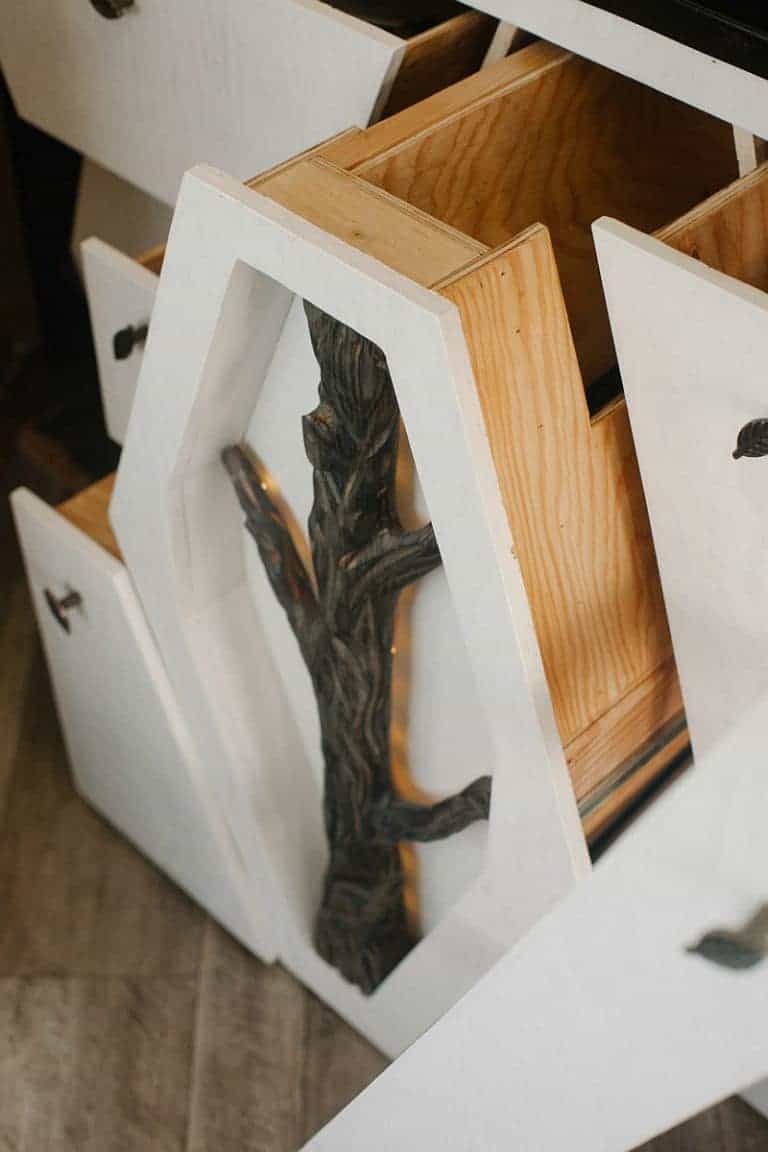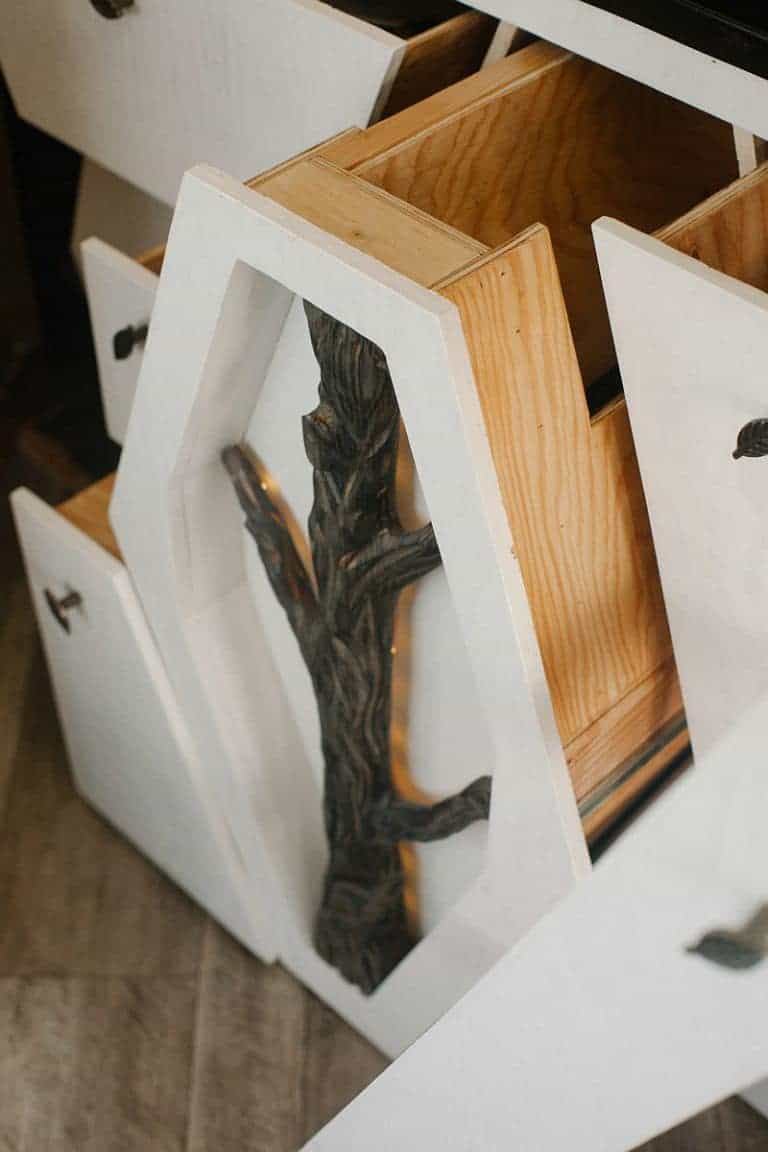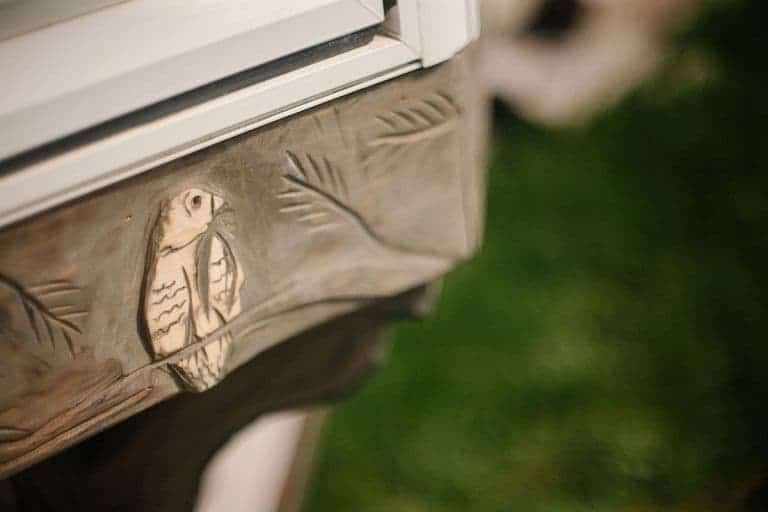 h/t Tiny House Town