Do you love the polished retro look of an Airstream trailer, but find yourself drawn to the rustic warmth of a mountain cabin? Maybe you can have both. The Arc by Bellomo delivers an environmentally-friendly housing solution that didn't skimp on design aesthetic. The California-based company found a balance between form and function, with the idea that it could offer supplemental housing in disaster prone areas. The team worked for 2+ years on the modular design, which is meant to function 100% offgrid. To that end they made sure the 150sf space could fit inside a single package 4x10x3 feet in size for easy shipping, and once received it can easily be assembled by one person in a matter of hours.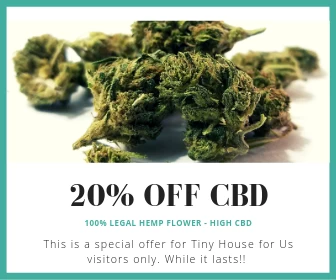 "We wanted to see how we could produce a house that would fit into a flat packing container that could be shipped to communities in need, like New Orleans after Katrina," says Joseph Bellomo, the lead architect on the project.
The Arc features a solar array on the roof, with a "pass through" design that allows fresh air to flow through the unit.
The curved canopy helps keep the heat from building up inside, and raised legs serve as both a foundation to support the 3,000 lb structure and allow a cool breeze to pass underneath.
With no bathroom, kitchen, or other real amenities, the Arc is minimalist to be sure. The design is meant to be adapted to your needs, serving as an office or housing unit that anyone can assemble quickly.
Images © drew kelly photography | h/t DesignBoom
While their goal was to offer an improved living situation for disaster victims, the cost of the Arc tops out at $55,000 which makes it an unlikely solution. We can only imagine if the government decided to foot the bill for a bunch of these in New Orleans. While the design looks great, and could make for a sweet backyard office, we don't think it offers a realistic alternative to modular housing in emergency situations, unless Beverly Hills needs a solution.
For more information about the Arc, visit Bellomo Architects