It's small enough that a gnome could call it home and portable enough to satisfy the most nomadic owner, so "Gnomadik" it is. This 75-square-foot tiny house is made in British Columbia by a core group of Adam Szoke, Chris, and Andy, but we understand that their friends and buyers have been known to lend a hand in the construction process.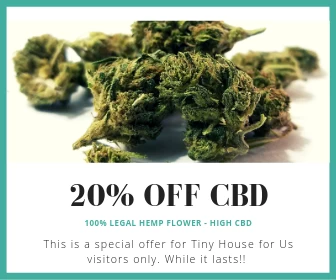 They have a website, which includes a phone number and email address for sales inquiries, but we're not sure how many Gnomadiks have been built or whether they're still being produced. We hope so, because what we do know about them looks good.
That includes an eye-catching angular design, basic yet functional interior, and an astoundingly low total price of $8,000. That's made possible by shrewd use of recycled/repurposed materials with an eye on both aesthetics and cost reduction. Instead of purchasing a kitchen sink, for instance, they made one out of an old salad bowl. The sink faucet flows via gravity, fed by the 5-gallon water tank on the counter. Of course, as an owner of the Gnomadik you could make changes to suit your needs. We hope to see more low-cost designs like this in the future. Visit their website to see more pictures and learn more about this mini home.