At first sight you might think this little structure doesn't have much going for it. After all, it looks slightly better than something you might see someone slap together on one of those reality survivor shows. Of course, that's if you can even spot the cabana, as the green roof keeps it pretty well hidden from sight. But it wouldn't be fair to dismiss it as a glorified lean-to once you understand a bit more about the design concept and inspiration behind it. Santa Barbara architect Alex Wyndham gave it every bit as much attention as a full-sized residence, and that shows up in a couple of pretty clever features.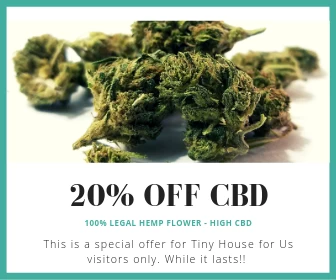 For one, the cabin will never get stuffy because it can be opened on three sides to catch every bit of the breeze coming off the nearby sea. He does have a glass-enclosed front to keep the animals out when he's not there.
He designed the Hawk House as a minimalist retreat, choosing a secluded location next to a redwood canyon and overlooking the Pacific ocean. He outfitted the interior with a bed, a desk, and a chair. Lighting comes from candles, though he plans to install a passive solar system in the future.
For another, the angle of the roof is anything but random; it's designed so that the interior of the structure is completely shaded during the heat of the summer solstice, but at the winter solstice the sunlight penetrates all the way to the back for extra warmth.
The glass doors in front also provide a greenhouse effect in the winter, and the green roof covered with local wildflowers and native plants not only looks beautiful but gives a layer of natural insulation in all seasons. He salvaged redwood bark from a local mill and used it as siding, which helps complete the cabin's natural camouflage.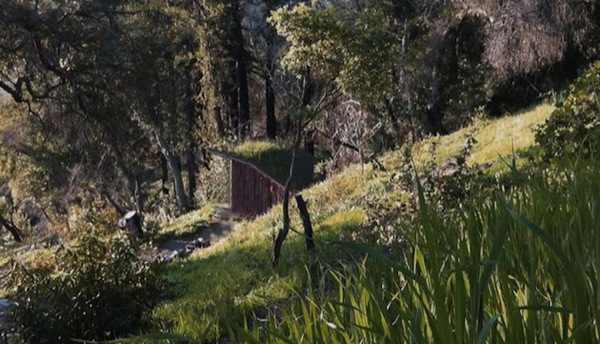 Alex brings a fresh perspective to building, and writes "I strive to create buildings that sit lightly on the land, become a positive addition to the surrounding ecosystem and are beautiful, inspirational places." We have to admire his approach of mixing ecology and architecture, as the result seems like a peaceful oasis to spend a day, a weekend, or maybe even longer.
To learn more about Alex, visit his website http://www.alexwyndham.com/