We are loving some of the more unique fairytale and futuristic style homes lately, like the Shire in Montana, the futuristic Ufogel, and this adorable little cottage, which can be found in the Cornish countryside in the UK. Dubbed the "Jack Sparrow" house, this tiny cabin is available to rent for a night or a week. There is one problem though – you might never want to leave.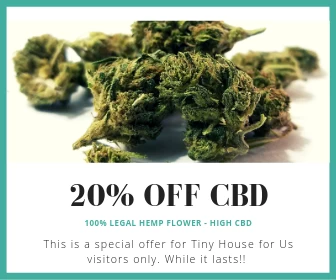 With its distinctive roof it looks almost like an A-frame, and the dark green and red accent colors fit its personality well. The owner spent nine months building it, and used an abundance of reclaimed materials found around his property in the process. Inside the diminutive footprint you'll find a minimalist design with a natural feeling. Guests have access to a mezzanine double bed in the upper loft and a combined dining and kitchen area on the first floor. The kitchen includes a two-burner stove, and "cold box" for storage. There's a composting toilet, although if you want a hot shower you'll need to take a short walk to a nearby "horsebox" shower, which deserves its own short feature.
Step inside the leaf shaped door and enter the magical little abode.
A minimalist interior offers just enough space to sit and relax, with a ladder to the lofted sleeping area.
Two windows on the back provide a great view of the countryside, and match the uniquely shaped door.
 Wake up to a beautiful sunrise view from the upstairs sleeping loft.
We love the tree branches repurposed as table legs!
If you're interested in renting the Jack Sparrow cabin, visit their website for prices and availability. You can also find it on Airbnb. In fact, it seems like the owner has a couple other interesting little homes on the property, including a gypsy wagon, and a teepee!