This simple little outpost is in direct contrast to some of the more expensive high-end tiny homes you might see. Whereas some owners spare no expense on high end finishes and the latest gizmos, others simply want a quiet place to escape the outside world and don't care if it's a bit "unrefined". That's what the owner of this cabin was going for when they found a secluded spot in the Northern California forest.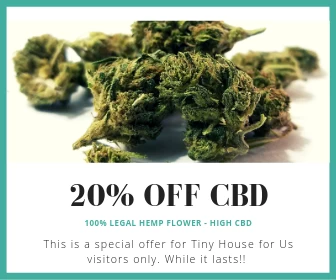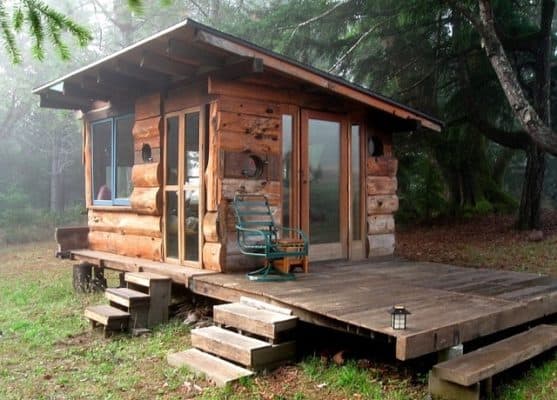 Owned by Maximillian Godino, who says he built the offgrid escape using salvaged wood and antique portholes from ships. It's totally offgrid too, using spring water from a nearby source and solar power when necessary. A small stove warms the space, and he also uses kerosene lanterns for light. Best of all, he says it only cost around $1000 for the materials used!
The 12′ x 12′ space sports a rough finish, with no insulation, but we don't think that matters much given the mild climate in California.
A skylight in the roof and a window framed in triangles on the side add a nice touch.
h/t Tiny House Swoon