The two websites for the Drift House state that "these are designed to move", and that's no empty promise: the first unit was built in Salt Lake City and made it all the way up to British Columbia before being sold to someone in the Seattle area. The second was built in Seattle and is currently for sale there for $14,000; the recently-completed third is based in Whistler, BC, and available for rent on Airbnb. While not quite aimed at permanent living, this tiny house can easily be customized to take on multiple personalities, working as a portable ski cabin, a popup office for your business, or a writer's retreat.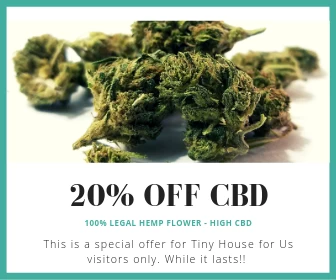 Their mobility is thanks in part to their small size and extraordinarily light weight of 3,500 pounds; a standard SUV or even a Subaru wagon will do fine for towing a Drift House. We don't know the square footage of the interior, but there's room for a full-width kitchen, bathroom with chemical toilet and 32×32-inch shower stall, and a four-by-six-foot sleeping loft (albeit without much headroom).

Reclaimed cedar siding, hardwood floors, plumbing and electrical systems, an induction range and a small refrigerator are some of the standard features. Goal Zero solar panels and batteries are also installed unless otherwise requested. Double-glazed windows and insulation throughout keep the Drift House warm even during a ski country winter.


The Drift House websites and a regularly-updated Facebook page have more info and photos, so be sure to visit those if you're in the market for a truly mobile tiny house.
For more information visit http://www.tinyhousepnw.com/