Do me a favor, take a moment to look around wherever you are and take stock of things you own. If you were on your deathbed, would you fondly remember the time you spent watching TV, or wearing an outfit? Probably not. More likely you'd think of the experiences you shared with friends, family, or even by yourself. Mike Hudson was a systems engineer, earning a decent salary and living comfortably, but something was missing from his life. He yearned for meaning, and one day in 2013 he wrote down a few things he wanted in life.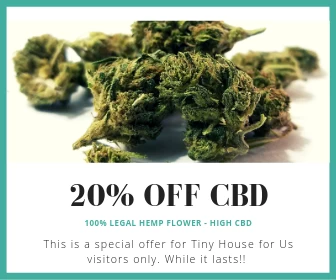 I once heard a saying that "chance favors those who are prepared". Mike knew that sitting behind a desk wouldn't prepare him for traveling and meeting great people, so he promptly quit his job, set up a website, and spent five months converting a beat-up old van into the rather pleasant rolling apartment you see below. Then he hit the road, heading south from the UK and touring the Iberian Peninsula before heading over to Greece for the 2014 winter holidays.
He shared the beginning of his journey on his website, and within a day it was hit with 70k visitors, enough to crash it for a short time. He took the flood of interest and support as a good sign, as motivation that he was on the right track.
The van needed a bit of work…
"This was originally about travelling in a van, but now it is about living in something I built . . . and travelling."
We love the simplicity of a clean silverware drawer, with two of each utensil and a magnetic strip to hold them down when the road gets bumpy.
He even has a fold-away desk where he can post up to do a bit of work.
His van underwent quite a transformation from the initial rusty shell, and now as you can see it has all the amenities you'd expect in a small apartment. The interior went from trashy to classy, thanks to the timber clad walls and ceiling, and some decorative plant life.
There's even a bathroom, with toilet and shower.
The roof contains a solar panel which powers any electrical devices he needs.
The utility wall behind the bathroom, complete with labels.
You can follow Mike's journey on the tracker page of his website, which shows where he's been, along with his current location. He was afraid at first that he'd eventually run out of money and have to go back to a more localized lifestyle, but he's evidently found a way to support himself on the road. It's been three years now and he's still going, all around Europe and even into Africa. He welcomes any input, suggestions, and you can buy him a coffee (we did!) on his contact page.

Follow him on Facebook to see where his adventures have taken him: https://www.facebook.com/vandogtraveller
Visit his website: http://vandogtraveller.com/