When it comes to designing your own tiny house, the little things (no pun intended) really matter. With a limited amount of square feet, it's important to think carefully about every square inch. Graham Berry really nailed it when he built "Walden", and what's most impressive is he did it without a loft, which makes the place nice and relaxing, not cramped at all. He managed to fit a day bed, a decent bathroom with shower, and kitchen all within a 7′ x 14′ area. That adds up to a minuscule 98 square feet, putting this in the "micro" category. Though it might be a bit too snug for more than one person, it makes a great living space for the nomadic soul who needs just the essentials to get by.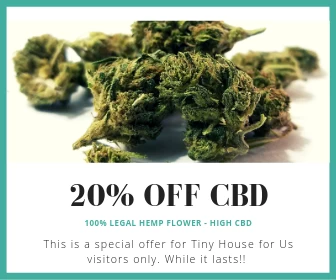 The mixed materials used for the exterior looks great and offers a hint at the uncompromising style contained within.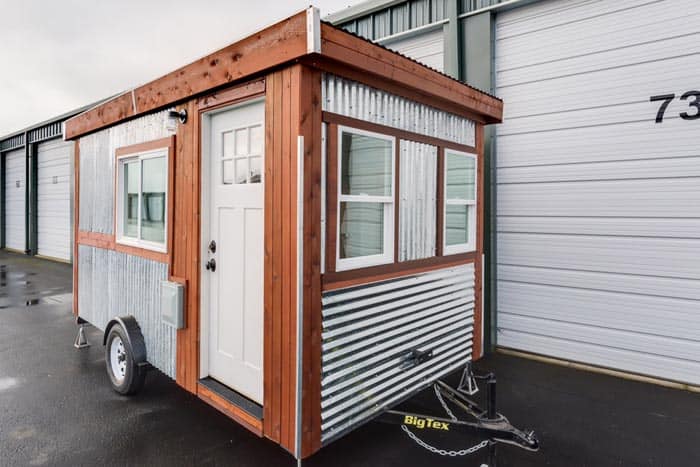 The beams along the ceiling give it a rustic yet classy feel, and the subtle decorations add a bohemian lining to the overall feel.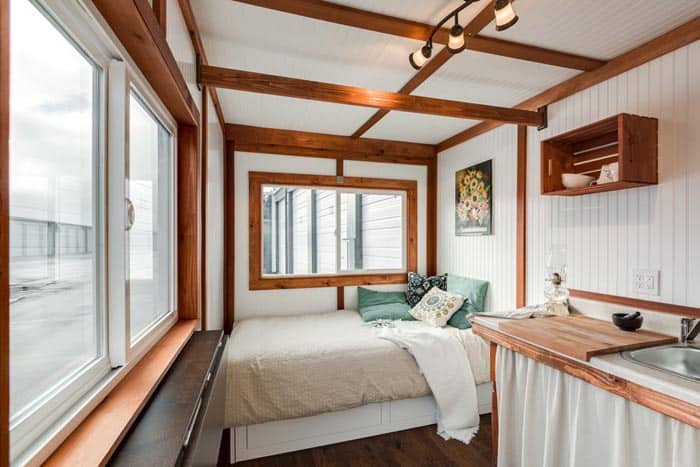 The Thoreau-inspired arrangement includes just the basics – a tiny sink, cutting board, and oil lamp. We imagine some hidden storage in the floor and a few more shelves might help make it more livable, but that's a personal decision. 
A folding desk provides a space to write or enjoy a meal, while taking in the scenery.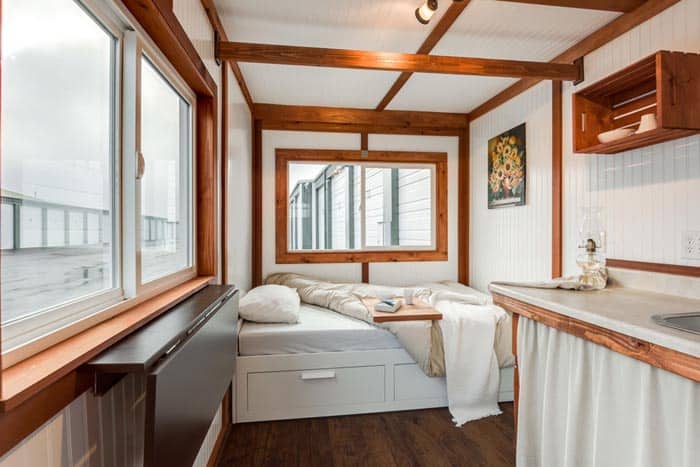 There's a toilet and standing shower behind the sliding door.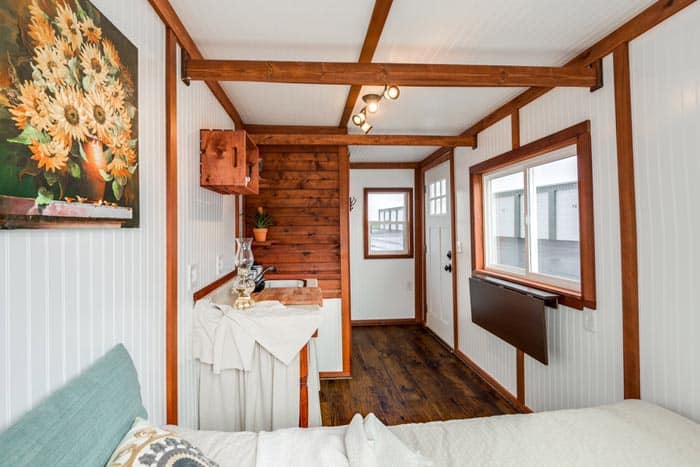 We love the mixture of corrugated aluminum siding and warm cherry-colored wood throughout, and the white walls also help give it an airy and spacious feeling.
Originally found at Tiny House Listings