We'll always bring you the latest scores and highlights from the tiny house world, but most of the time we focus on the finished builds. With so many people building their own, we thought you'd like to get a glimpse into the various stages behind their projects. And if you want to follow the tiny house action live, then Instagram's a great place to do it. Here are ten promising projects to add to your feed.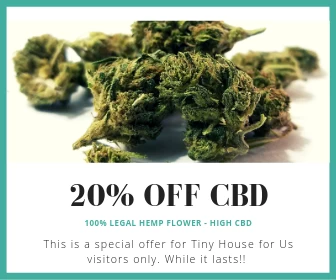 Operation Tiny House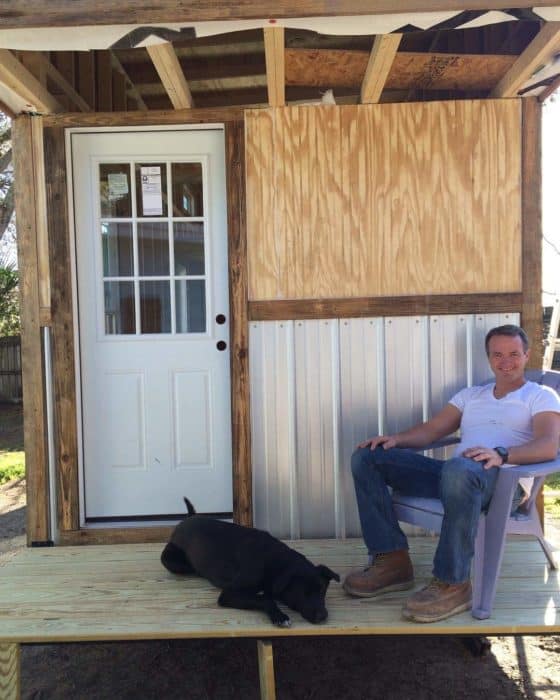 Rich is about halfway done with his blue and silver sheet metal THOW – watch him do the finish work at Operation Tiny House.
2018 update: Looks like Rich stuck with the same color scheme for the interior – and it looks like a very comfortable place!
Mt. Hood Tiny House Village
Mt. Hood Tiny House Village is getting ready to open up five Tumbleweeds to Portland area vacationers anxious to experience the beauty of the Pacific Northwest.
2018 update: The village is up and running, with rates from $139 a night.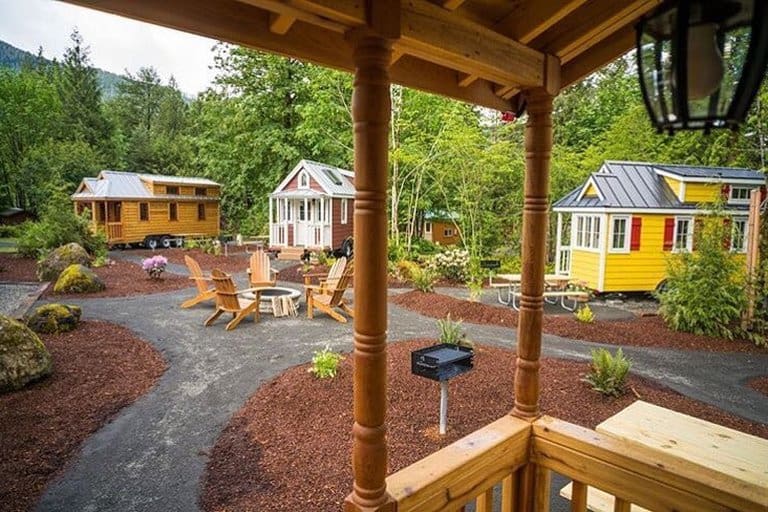 tiny_house_bus
Colton and Heidi have set a target date of September for getting their 1999 International Bus conversion (and their two corgis) on the road.
2018 update: Midway through the conversion, Colton and Heidi learned that a redesign was in order. Congratulations!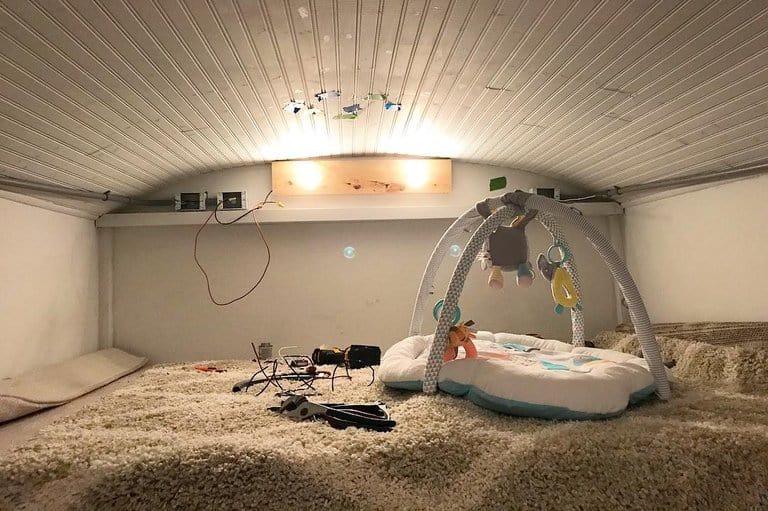 jcesign
Writer and designer Jennifer Klath looks to be getting a little help from a bearded friend over at jcesign; learn more on her blog, YEA BIG.
2018 update: The Instagram has moved to TonyTinyHouse and Ms. Klath and Mr. Beard have moved in.
Titan Tiny Homes
We recently profiled Titan's big-bang-for-your-buck Notarosa; you can keep track of their latest builds on their Instagram page.
2018 update: The Instagram is gone, but Titan is still going strong. They have several additional models available now, including the Everest and the Passage.
tinyhouseon7th
Dan and Erica are building their 160-square-foot tiny under the cherry blossoms of Portland, Oregon.
2018 update: Construction was still ongoing as of September 2017, the last time the Instagram was updated.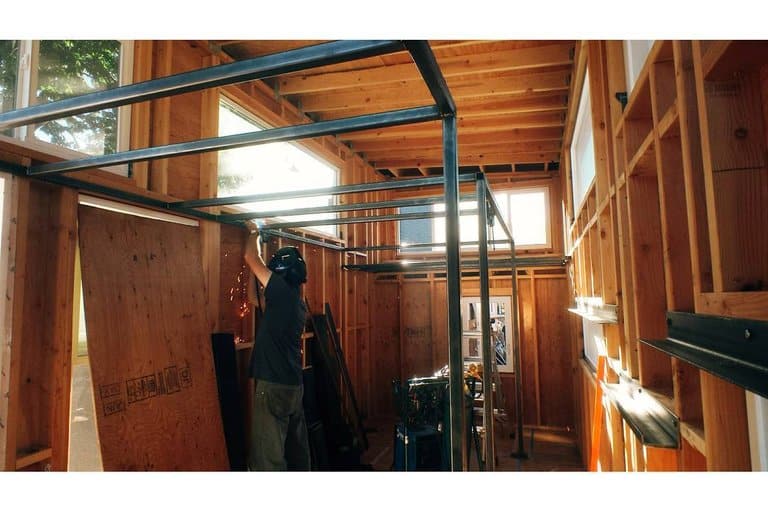 Das Kleine Haus
Das Kleine Haus is a steel-frame THOW going up in Denver.
2018 update: After 26 months of construction, Das Kleine Haus is almost finished – and it looked great in the snow last winter!
wheels2keels
This family of four is hoping their bus conversion will take them from the road to the high seas – after this it's on to a catamaran.
2018 update: They say the keels part of their moniker will be taking center stage soon – before it does, here's a look at how the wheels part turned out:
Heaven&Nowhere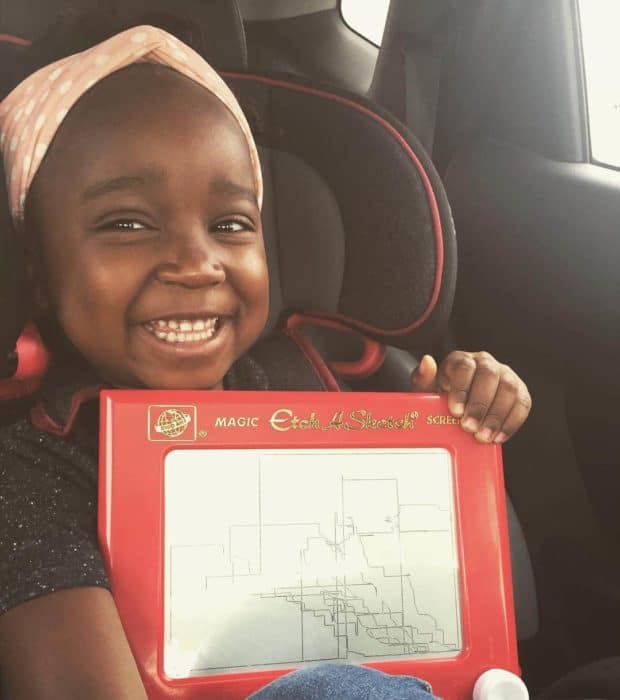 A young family is drawing up plans, clearing land and assembling reclaimed materials for an Illinois River cabin between heaven and nowhere.
2018 update: Her Etch A Sketch drawing grew into this (it should have a metal roof by now)…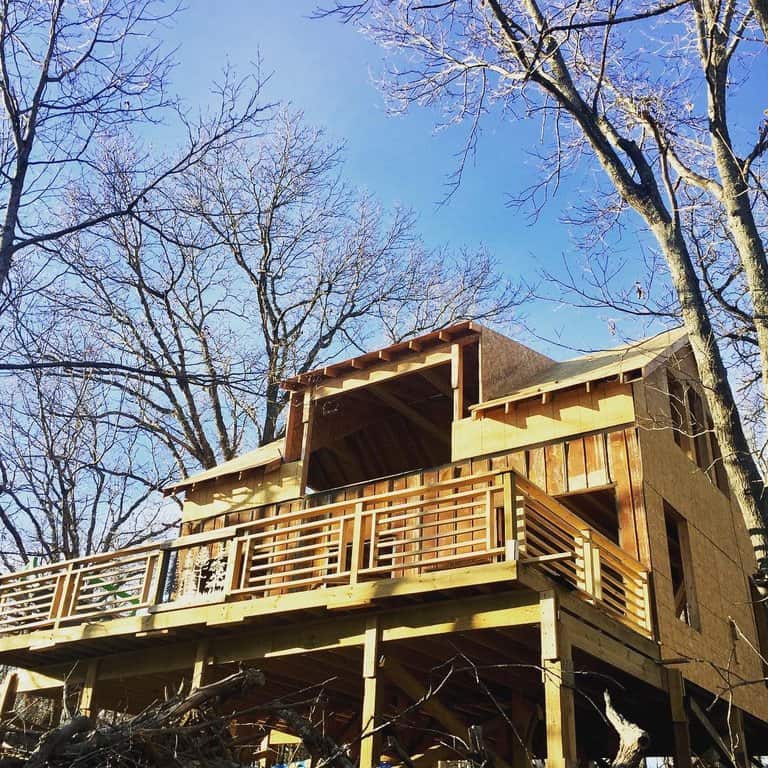 …and yes, she helped the whole way through!
Bartausky Tiny House
Husband and wife Jed and Tamason Bartausky are building their own tiny home while the whole family lends a hand.
2018 update: The Bartauskys now have themselves a nice house – and an absolutely outstanding kitchen!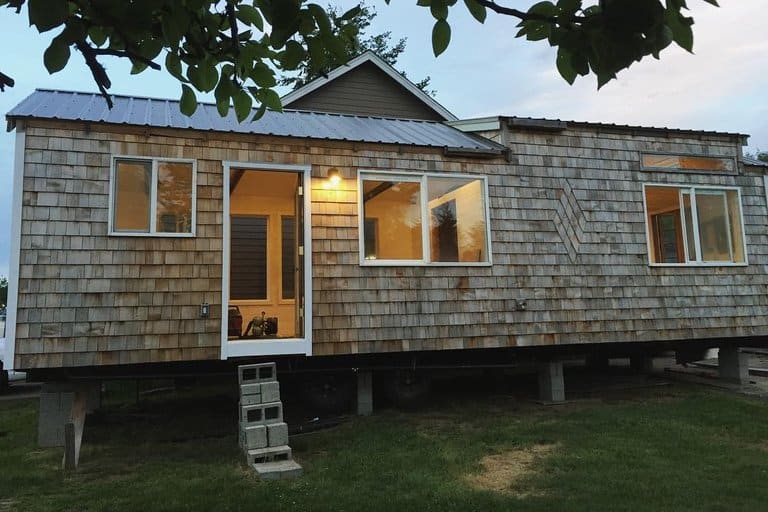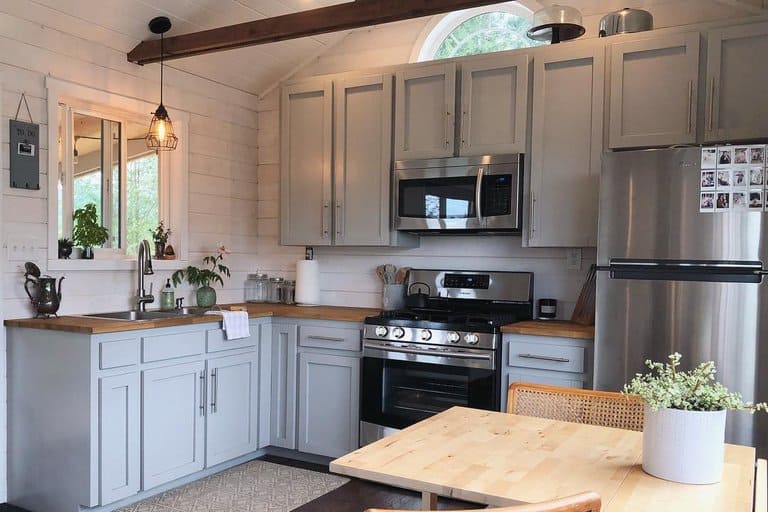 What about you? Do you have a build you're documenting on Instagram? Let us know in the comments below!