We don't usually pump products here, but this is an UNREAL buy. Seriously, just take a look at the reviews.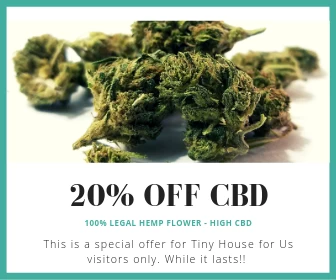 Whether you're planning on building a tiny house or just want to get started with some smaller DIY craft projects around the home, you'll definitely a reliable set of tools. And there's hardly a better brand out there than Bosch. So we were pretty amazed to see Amazon running a one-day sale on this Bosch 4-tool set for $285.
For $285 you'll get a 1/2″ drill/driver, a 1/4″ hex impact driver, a reciprocating saw, and a circular saw. All run on two powerful included 18V batter packs.
Here's why this deal is so insanely good – together these tools would run you around $650. This combo has never sold for less than $500. Heck, the reciprocating saw sells for $267 by itself, so you're basically getting the other three tools for $18.
So if you've been thinking to yourself, "I should start rounding up some tools so I can build things" this is probably a good place to start. Whether you're a contractor or just getting your feet wet with basic DIY stuff, this is a deal you likely won't see again.