When you find a pretty seashell on the beach you certainly admire its beauty, but you might also be curious about how it functioned as home to a living creature. That's kind of how we feel about the Backyard BI(h)OME, a prototype tiny house from UCLA's cityLAB design think tank in collaboration with Kevin Daly Architects. The 500-square-foot structure looks great, but at this point it's still just a shell waiting to be filled.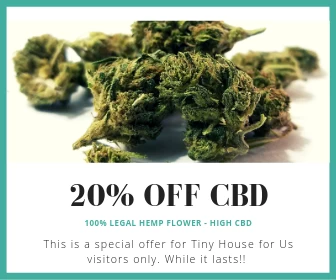 The shell is predominantly framed with steel pipe (one wall is wooden) and covered in two layers of ethylene tetrafluoroethylene (ETFE), a strong and durable fluoropolymer which has been used successfully in a number of larger buildings, including the "Water Cube" aquatic venue for the 2008 Beijing Olympics. Photovoltaic cells are printed on the exterior surface of the ETFE; the circles which give the BI(h)OME its distinctive appearance are paper cylinders sandwiched between the two layers. All of the materials are recyclable, and the building's environmental impact is estimated to be far lower than that of conventional designs.
That's what's been done. What's planned includes a grey water collection system; wall modules that will provide garden space and wildlife habitats; a gabion wall surrounding screw jacks on which the BI(h)OME will sit; and inside, a living room, bedroom, kitchen and dining room, and bathroom with composting toilet.
The BI(h)OME is envisioned as a solution to the lack of low-cost housing in Los Angeles, and might be leased like a car rather than sold. According to Kevin Daly's website, it would also be priced like a car – no word on whether that's a Honda Civic or a Ferrari, though.