September 8, 2016, marked the opening of the first house in the Cass Community Social Services tiny house village in Detroit. The project, which will grow to two dozen 250–400-square-foot houses over two blocks of currently vacant lots, will provide homes for low-income people, first on one-year leases, then on a rent-to-own contract after they've stayed three years. About half of the residents are expected to be homeless or formerly so, with the remainder made up mostly of senior citizens and college students. There will be some form of community governance in that homeowners will vote on future applications for residency.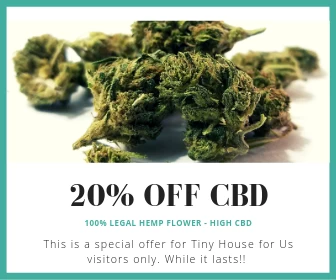 While this may remind you of the West Coast tiny house homeless villages we covered a few months ago, it's not really the same animal. The Cass Community Tiny Homes are on individual titled lots, comply with zoning regulations and building codes, and are being built by a general contractor with a mixture of paid and volunteer labor. The budget is correspondingly larger, with each house costing between $40,000 and $48,000. Fortunately, Cass, a well-established organization with Depression-era roots, has been pretty successful in coming up with funding – they've already raised $800,000 of the $1.5 million they need (half of it from the Ford Motor Company Fund).
If you'd like to make your own donation, you can email project leader Reverend Faith Fowler or give her a call at (313) 883-2277×201; to volunteer your time, email Sue Pethoud; and if you have building supplies to contribute, email Stacy Conwell-Leigh. If you're interested in renting one of the houses, applications are available at Cass's Scott Building, 11850 Woodrow Wilson St., through the end of October.