David Cameron may have left office in ignominy over the Brexit botch, but he's found a very classy way to join the tiny house movement. It's a 16×7 wheeled garden shed from Red Sky Shepherds Huts of Oxfordshire, and it cost £25,000 ($32,000) after customization with options like painted wood siding, hardwood stable doors, a Salamander woodstove, and a pull-out double sofa bed. David's wife, Samantha, chose the design upgrades and the Farrow & Ball paint scheme in colors listed as Clunch, Old White and Mouse's Back. More standard features include timber-frame construction, sheep's wool insulation, and tongue-and-groove pine walls inside (base price is £16,500/$21,000).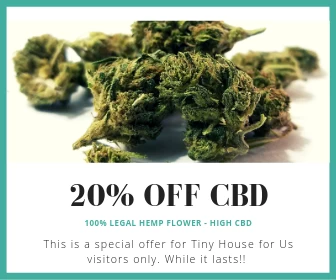 David looks awfully pleased with his purchase. He's planning to write his memoirs inside – if he can keep it away from his children…
David with Red Sky owner Paul Bennett, who built the hut with his son Adam. Hard to say who's prouder!
Traditional black-painted metal wheels.
The Salamander is set in the corner.
Kirkpatrick hinges; the fittings are high-end throughout.
h/t Guardian