The love child of a bromance between snowboarding hipster Brock Butterfield and a trio of other professional snowboarders, this 76-square-foot school bus conversion has been spending the winter taking the quartet through the ski country of the western US, Canada, and Alaska. Like many professional sports, snowboarding involves a lot of travel, but unlike some, they don't have access to private chartered jets. Brock wanted access to all the fresh backcountry pow his legs could take, and needed to improvise.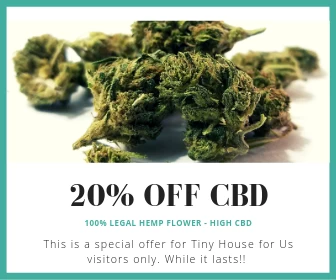 He came up with the idea in Jackson Hole, WY when he was sleeping in his truck last winter, wishing for something warmer but realizing he couldn't afford an RV. Before long he'd gotten three of his colleagues on board and found a short, four-wheel-drive, 6.4 liter turbo diesel Corbeil bus for sale on Buscrazy.net. And what an adventure their journey has been!
It all began with a normal yellow school bus that had been retired from its normal duty of schlepping kids around.
They actually chopped four feet off the bus to make room for the trailer.
Brock poses next to the finished product, which includes a custom fabricated snowmobile trailer they welded to the bus. They also got a white vinyl wrap job that blends in much nicer with the surrounding snow.
You gotta love this modification.
The interior is cozy, but well thought out, with room to sleep, a propane stove, and just the right amount of storage for burritos and beer. We can only imagine what it smells like in there after a day of hiking the backcountry and eating burritos.
It was on the other side of the country in upstate New York, so the group made an adventure of bringing it back to Utah along the back roads, filming and blogging about every step in their journey. They spent last summer refitting it with kitchen, bathroom, sleeping and storage facilities and welding on an extension that can carry a couple of snowmobiles.
Brock demonstrates how the cots fold out to allow extra sleeping space.
Along the way they secured sponsors to help make their dream a reality. They relied on the good folks at Grape Solar equipment for the electrical system, the dual 150-watt solar panels, the charge controller for the deep cycle battery and even the mini-fridge. The shower and propane cooking stove are from Basecamp; a woodstove provides most of the heat, supplemented by a Mr. Heater Buddy portable propane unit. The toilet's a Luggable Loo, and the wood for the walls came from recycled pallets.
Brock and his buddies built the bus with their own money, then raised $9,329 on Kickstarter to produce a documentary feature and six webisodes about the conversion and their travels. That's scheduled for release in the fall, so keep an eye out for it then. Meanwhile, Brock, who's a longtime tiny house enthusiast, is saving the money he's not spending on rent towards building one he won't have to share with three other dudes.
If you want to follow their ongoing journey (and see some of their favorite bus conversions by other people, too) you can check them out on Facebook, get stoked on their Instagram feed, and watch them shred hella gnar on Vimeo.