Making the leap to full-time tiny living can require a big leap of faith, and for people wondering what it's really like to live in a tiny house, a growing number of options are becoming available. Plenty of rentals exist on Airbnb, and now Harvard University has another solution to throw into the mix. The Getaway is a new startup born from the Millenial Housing Lab at the prestigious university, and it promises to give curious folks a chance to experience what tiny living is all about.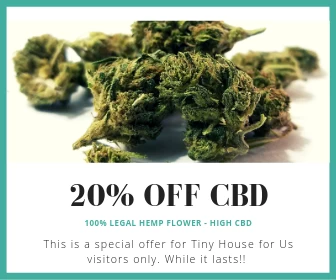 Pioneered by Harvard MBA student Jon Staff and Harvard Law student Peter Davis, Getaway was conceived to address a younger generation's desire to live a less restrictive, more conscientious life that strays beyond the boundaries of the traditional American housing structure. To that end they built "Ovida", the first example of a completed Getaway home that you can rent for a night.
This 160-square-foot home falls in line with many of the designs you've grown accustomed to, with a rustic flavor and surrounded by a peaceful, forested setting in New Hampshire. Inside you'll find room for four to sleep comfortably, along with a kitchen, workspace, and an array of eco-friendly features like a composting toilet and solar power.
Photos by Kataram Studios, Alex Jopek | h/t Curbed
The aim is to provide urban dwellers a chance to re-evaluate what they need in a home, and Getaway plans to build two more units, each strategically located within a few hours from big cities. Once they gather feedback from enough visitors they plan to further develop their mission to bring change to the housing industry and build even more tiny homes to rent. Ovida is currently available to rent for $99/night and you can visit the Getaway website to book your stay and learn more.