Over 15 years ago Charlotte's husband died and afterward she became homeless, spending many a night on the couch of a fellow church member. Now this 83-year-old widow from Hawkins County, Tennessee, has a place to call home again. Now, thanks to a kind landowner and members of the New Vision Baptist Church in Murfreesboro working under the auspices of the Of One Accord Ministry, Charlotte has a 432-square-foot converted shed of her very own. The landowner bought a 12×24-foot yard barn and provided the space to put it, while the church group provided the labor and cash to finish it. In the process they extended it to 36 feet so that Charlotte could have a separate bedroom.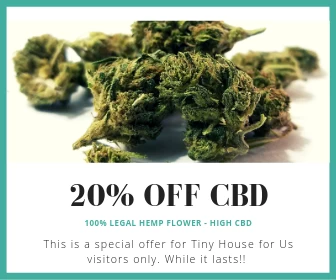 The house has an electrical connection, but the plumbing and heating are off-grid: there's a woodstove and a rainwater collection system with a solar-powered pump. It's right next to a garden where Charlotte plans to grow most of her vegetables. After 15 years of not having her own place, Charlotte is overjoyed with this shed conversion.
"In her eyes it's a mansion," says Of One Accord director Sheldon Livesay.
This is a great example of how a community can come together to help those in need. Homelessness is a real issue that every town, large and small, faces in today's world and it's great to see solutions like this.