The recession in 2008 combined with the growing convenience of online shopping has resulted in the death of more than a few shopping centers across the country. While some have been completely abandoned, others have been repurposed. Case in point, the oldest enclosed mall in America, the Arcade Mall located in Providence, R.I. which has been transformed into a mixed-use building with shops on the ground floor and micro-apartments on the top two levels.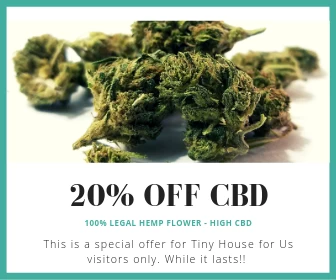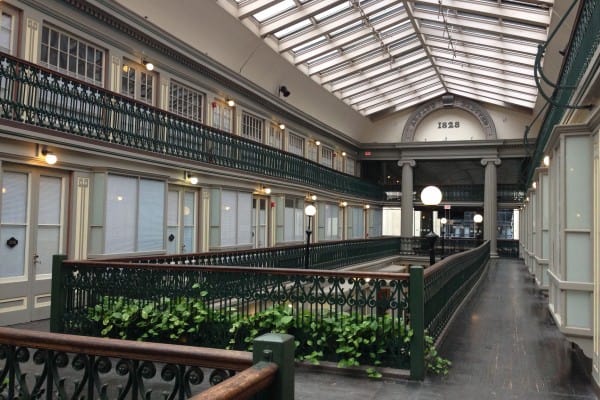 This historic building was erected in 1828, and unlike the mall you may be familiar with, it has a lot of character and historic architecture. So when the economic downturn came, and fewer shoppers came through, a good many stores closed up shop and moved out, leaving an expanse of empty rooms. Not a single new enclosed mall has been built in America since 2006 and many existing ones are expected to shut down with in the next ten years. This phenomenon has given way to sites like Dead Malls where eerie photos of abandoned malls fill the pages.
Since the building was declared a National Historic Landmark in 1976, razing it wasn't an option. Not long after it shut down in 2008 developer Evan Granoff entered the picture and decided to launch a micro-housing project, something he had experience with in Boston and San Francisco. He bought the mall and began working on the top two floors, building 38 micro-apartments that range from 225 to 450 square feet in size, taking their design inspiration from shipping containers.
Each living area comes with the basics: a bathroom, bedroom, storage closet and a mini kitchen. There are also a handful of 900 square foot apartments, but most are tiny.
The cost to rent one of these is $550/month, not exactly a small amount but also not bad considering Rhode Island is the 17th most expensive rental market in the country, where the average person would need to work 96 hours per week, every week to afford a two-bedroom apartment rental. Many of the inhabitants are younger folks, just graduated or living on their own for the first time.