Surely you've heard of food trucks and you're familiar with house boats, but when's the last time you encountered a food boat? Since most of us don't spent too much time floating around a harbor, you probably don't see this sort of thing very often, but we had to share the incredible story of the "Pizza Pi", which might be the first floating pizza delivery business. Living on a sailboat isn't that uncommon, but Sasha and Tara Bouis have taken that to a new level with their floating home that serves fresh, oven-baked pizza to hungry fishermen, kayakers, and anyone else who can float alongside their business.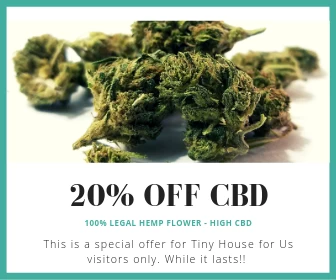 Captain Sasha graduated from MIT and spent some time on Wall Street before deciding to leave the concrete jungle and head for open waters. He decided to head to the Virgin Islands, which is where he met Tara in 2007.
Below you can see how they transformed the sailboat into a fully functioning pizzeria.
Tara has an interesting background that includes teaching Elementary Special Education in Indiana, which allowed her to spend the summers teaching SCUBA in the Carribean. After meeting Sasha, she became a full time island hopper, and took over the design and construction planning that would transform the Pi into the Pizza Pi.
The boat itself is a sturdy 37 foot G.L. Watson, build in 1996.
Inside the galley you'll find some serious equipment that any pizzeria would be proud to display, including a Baker's Pride P44s-BL brick-lined oven with two separately controlled baking chambers. That allows them to pump out four pizzas every 15 minutes if needed! A DIY water maker produces 40 gallons per hour, which they use to clean dishes.
"Two years of building and we've created a 100% custom food boat that will take the familiar food truck concept to the water where we will prepare and serve New York style pizza."
– Chef Tara Bouis
Check out those perfect dough balls, rising nicely and ready to fire up.
Power comes from two 130 watt Kyocera solar panels, a 12kw generator, and a generous battery bank.
Tara spent two years working on the boat, fitting it with everything they'd need to work and live. When it officially opened however, the health department maintained they couldn't live on the boat fulltime while they ran the business. Still, they can set sail anytime and enjoy some fine dining wherever they go.
If you happen to be heading to St. James Island, you can find Pizza Pi in the Christmas Cove. You can connect with them using VHF channel 16 to make an order, or you can call or email them.
Follow them on Facebook: www.facebook.com/pizzapivi
Twitter: @pizzapivi
Instagram: pizzapivi
Their website: http://www.pizza-pi.com/
h/t Tinyhouseblog