When we think of people living alone in the middle of the woods, you might consider their choice somewhat extreme, and that's OK. For most of us, the desire to live simply stops short of what Russian photographer Danila Tkachenko captures in his Escape project. His passion lies in documenting the lives of folks who choose to live alone in the woods, far from any town or city, completely isolated in their own habitat. His website showcases a fascinating glimpse at the lives of these folks, and the gallery showing images from his Escape project includes some powerful images worth checking out. There are a few unique tiny houses in it, along with simpler outdoor dwelling places and some of the hermits who live in them.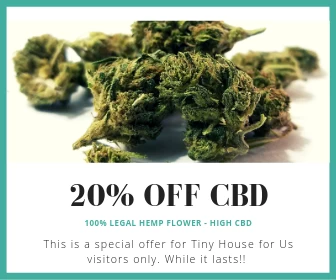 They're people, Danila says, who don't conform to social norms and have coped by leaving civilization altogether behind to live in the isolation of Russia and Ukraine's vast forests. He sees them as a test of whether it's possible to remain true to oneself by forsaking social obligations to live a more inner-focused life. Many of the individuals he met brought their own unique stories, inventing their own religions, erecting totems, or communicating only via written words on paper. Danila's aim in this project was to shed light on the irrationality and absurdity in some of Russia's neglected societies, an effort that garnered him worldwide recognition as he took first place in the "staged portraits" category of the World Press Photo contest of 2014.
Danila himself feels more at home in his skin outside the city in which he grew up, and that's made him wonder if there's any way to maintain his internal freedom without becoming an outcast like the people he photographed for Project Escape. Here's hoping his art helps him – and the rest of us – find an answer.