150 years ago, California and the Pacific Northwest were the goals of many American pioneers. Now the region is sending out pioneers of its own – tiny house pioneers! It's too soon to say whether they'll become as famous as their forebears, but they're already drawing attention. Witness Taylor Vos, whose plans to become the first tiny-house dweller in Scottsdale, Arizona, merited a mention in the local paper.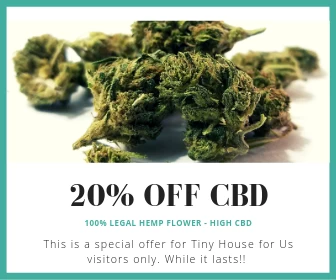 His won't be Scottsdale's first tiny house, though. The man you see in the photos below is Jared Stoltzfus, an ASU doctoral candidate who built the 160-square-foot Maushaus on a trailer with several other grad students for a thesis project. Stoltzfus found the space too small for his family and didn't move in, but says it would be great for a single person or retired couple.
Vos's distinction is that he's going to build the first foundation-based tiny house in the city and actually live in it. He's aiming to build a 400-square-foot structure out of reclaimed materials in about eight months, and says it will be an economical home while his wife, Annie, attends grad school. Despite the novelty of his plan in a town where the average house is 3,500 square feet, he's found Scottsdale's building code to be pretty accommodating. Minimum size for a residential unit is a genuinely tiny 120 square feet, and the only other requirements are kitchen facilities and a plumbing connection.