Tesla, Inc., formerly Tesla Motors and still best known for its electric cars, is also big into R&D for batteries and solar panels. That was bound to have tiny house implications eventually, and now the company has made the link a little more obvious with a THOW of its own. The 20-foot Tesla Tiny House will be touring Australia (behind a Tesla Model X, naturally), showcasing six of Tesla's solar panels and one of their 14 kWh slimline Powerwall batteries. It's even fitted with a charger for the Model X, although it's unclear if the house will be able to supply all of the car's power needs. Visitors will also be able to use a design facility to learn how Tesla products can power their own homes. That focus – on using renewable energy for standard-sized houses – is hardly unreasonable given that Australia already has the highest percentage of residential solar power users in the world. However, it means that Tesla hasn't bothered to make this into anything resembling a livable tiny house; there's nothing inside but a showroom. Now, we're totally onboard with anything that promotes clean, renewable energy – but wouldn't it have been great to see a fully functional THOW tricked out with the latest in photovoltaic and Li-ion tech?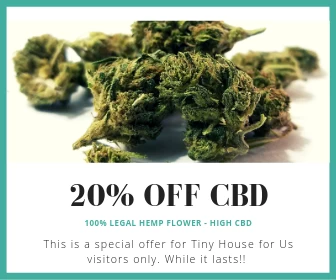 It looks like the Model X is getting a little more attention than the house just now!
The Powerwall (center) and the car charger (lower right) are mounted on the front end.
The steel-framed THOW has locally-sourced sustainable wood siding and a fold-out balcony.
h/t New Atlas