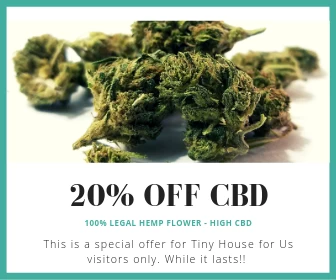 WikiHouse has spawned its own Wikipedia entry and succeeded in attracting a fair amount of mainstream media attention lately. So what is it, and is the hype justified?
It's marketed as a sort of clearinghouse for open-source building plans. These plans are freely downloadable and "printable", although in this case that means they can be used to program a CNC machine to cut plywood and doesn't refer to true 3D printing. Among the designs available on the website is an official release; the current version of this is the two-story WikiHouse 4.0.
Now, you probably don't have a CNC machine sitting around in your basement or know anyone with an idle machine laying around, and since they can easily cost as much as a small house, it wouldn't really make sense to buy one for this project. Instead, you're meant to send the plans to a sawmill which can cut the pieces you need and then deliver them to you in a handy IKEA-style flat pack. (For a price, we imagine.)
Then comes the easy part. The design is based on traditional Korean wedge-and-peg building techniques, so the pieces fit together like a jigsaw puzzle without glue or nails. Assembly of the WikiHouse requires no more than a day of unskilled labor, and the only tools you'll need are the ones that come in the box, cut from the same plywood as the house itself.
Now for the hard part. Making the WikiHouse into a WikiHome will take weatherproofing, insulation, plumbing and electrical connections, and none of that can be "printed". After you've done the roughing in, you can get started on the finish work . . .
So there you have it: a prefab house where you have to do all the difficult bits yourself. Maybe that's why, five years after the project was launched, it seems there's still no one living in a WikiHouse. A handful of them have been built, but apparently all for festivals, exhibitions and the like.
To be fair, founders Alastair Parvin and Nick Ierodiaconou have been promoting the WikiHouse as a solution for people displaced by wars or natural disasters, as well as for use in impoverished third-world regions where many people lack access to adequate housing. They've garnered a TED Prize for their efforts, and have put the money into the creation of a "maker lab" in Rio de Janeiro to provide a community CNC machine on which slum dwellers can produce their own WikiHouses.
But ultimately, one can't help thinking that Parvin and Ierodiaconou have put more thought into publicity than practicalities. They say that the plans can be downloaded anywhere and the WikiHouses built from local materials. But plywood is a relatively expensive building material for the poor in developing countries even under normal circumstances (compared with indigenous options like bamboo and cob). And in an area so devastated by a typhoon or earthquake as to need emergency shelter, is there really likely to be a working Internet connection, an undamaged CNC machining facility, and a ready supply of plywood?