It's safe to say that people who find themselves homeless don't really like sleeping in cardboard boxes or on park benches. If they can find a few scrap materials and a place they won't be bothered, many of them build temporary shelters from old plywood, sheet metal, tarpaulins, or whatever else comes to hand. But most don't have any particular knowledge of construction – and very few have Gregory Kloehn's artistic talent. Kloehn is an artist in Oakland, California, who realized he could help members of the city's large homeless population into better places to live.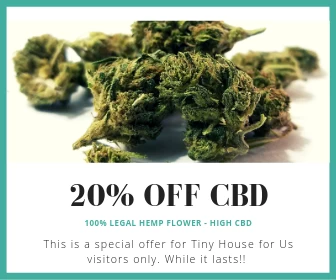 He's not wealthy himself, so he gets all his materials from the same place his "clients" would – the Dumpster. It's what he does with them that makes the difference. They're weatherproof, attractively decorated, and all on wheels for easy relocation if the occupant is rousted by the police. It's a low-key approach, but it's highly appreciated by the recipients, many of whom say it's the best place they've lived in years.
Sourcing materials.
Having some tools and a place to work helps a lot too.
A few of Kloehn's most recent models.
Inside, it's just a place to sleep – but it's a lot better than sleeping on the street.
Kloehn with a satisfied "customer".
h/t Tiny House Talk
With his unique philosophy on life and boundless determination, we can't help but admire his work and hope that his ideas spread to other communities around the country. The world really needs more people like Gregory. To learn more about his work check out his website, Homeless Homes Project.