For decades now people have been trying to address the homelessness issue through a variety of ways. Some succeed while many fail. In most cities and towns you'll find a shelter where men and women line up to get a meal and perhaps a warm place to spend the night if they're lucky. The ones who aren't so lucky remain on the street, camped out under the highway overpass, curled up on a park bench, or in a tent in the woods. In Oregon however, a different solution has people talking, and it centers around providing a tiny house village for homeless men and women to live, and perhaps even thrive in. They call it Dignity Village.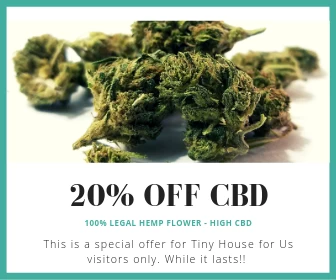 Mitch Grubic lives here with his girlfriend. He found himself homeless after the 2008 recession hit and work as a carpenter dried up. He packed his tools and two dogs into a van and traveled up the Oregon coast looking for work. He found odd jobs here and there but nothing long term, and by 2010 he was sleeping in an industrial lot near the Portland airport. One day he asked a food bank if he could park his truck there and someone pointed him to Dignity Village. He joined their waiting list and started donating time building cottages on the lot.
Grubic recounts "People were mean at first" but once he put in his time and demonstrated his worth the villagers opinion changed.
Living in Dignity isn't a free for all. In fact, it's just the opposite and a certain level of responsibility is required from anyone who lives there. The idea is to give the villagers a secure launch pad where they can focus on finding steady work and a better place to live. Residents must be clean from drugs and abide by certain rules. They must contribute to the village operating expenses, and members like Grubic often serve in various roles, acting as CEO, Vice Chair, and Security Coordinator for example. Everyone who lives there must join a list to find affordable housing.
Much of the funding for Dignity comes from philanthropists and grants.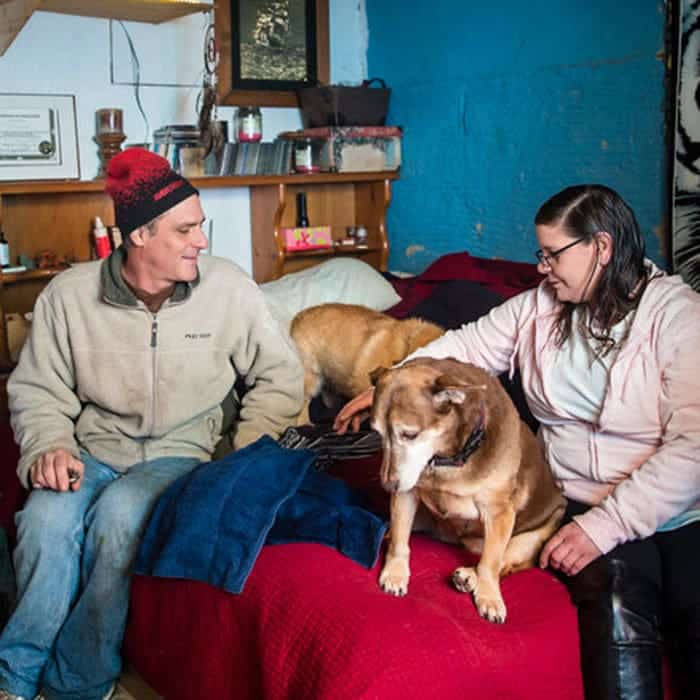 Residents pay $200 per month and $25 toward utilities to live here.
The higher level of self-governance and self-reliance that a place like Dignity fosters in people helps them get the footing they need to move up, instead of remaining stagnant. As opposed to a tent city, where there's much less of a sense of responsibility and little acceptance or support from local government, a tiny house village like this seems much easier for mainstream public to get behind. In fact, other west coast cities have adopted a similar approach; there's Opportunity Village, Village of Hope, and Quixote Village among several others.
Opportunity Village, in Eugene, Oregon is another similar sprawl of tiny homes constructed by its occupants.
The system of self-governance adds to the legitimacy of Dignity, and its occupants help with decision making, even holding elections to put members on a council.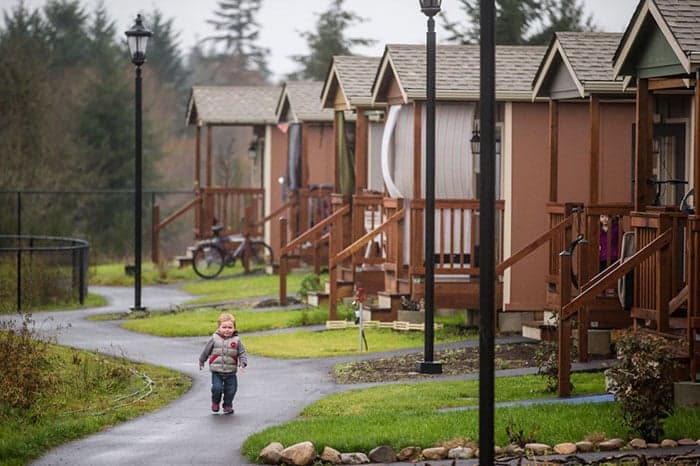 In reality it's far too early to say whether tiny house communities like this will flourish or not, but so far all signs seem positive. All sorts of challenges plague the homeless population, from a lack of education to mental illness to excessive drug use and addiction and in a place like Dignity or Opportunity Village, the residents have the chance to get ongoing support, build relationships, and earn the respect and dignity they desperately need. While they may not be the solution, they sure do seem to be a solution, and we hope the idea spreads further.
If you'd like to learn more about these villages and contribute to their development, please check out the following websites:
http://www.opportunityvillageeugene.org/p/contribute.html
http://quixotevillage.com/donate/