Tiny house activism has usually meant non-confrontational efforts to reform building codes and zoning regulations, but now a group called the Tiny House Warriors is using tiny houses to take a direct-action approach to a much more controversial issue.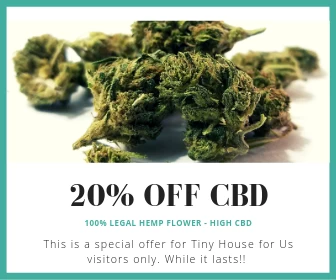 They're members of the indigenous Secwepemc Nation, and they're aiming to place ten tiny houses in the path of a pipeline proposed to pass through their land in the Canadian province of British Columbia. Their leader, Kanahus Manuel, says the Secwepemc haven't consented to Kinder Morgan's Trans Mountain pipeline and don't want it due to the potential for environmental damage. She's hoping that having people living along the proposed route will provide additional leverage for stopping the project. (Secwepemc Nation territory, like much of British Columbia, is rather sparsely populated.)
Kanahus, along with her four children, stayed in a tiny house for several months while participating in the Standing Rock protest against the Dakota Access Pipeline. She realized that tiny houses would be a relatively easy way of occupying threatened land, and that small structures would also make good sites for cultural activities like language camps and traditional tattooing.
With financial support from Greenpeace Canada, which also opposes the Trans Mountain pipeline, the Tiny House Warriors started building the first of their tiny houses on September 7, 2017. They're planning to finish the other nine within the month to coincide with the beginning of work on the pipeline. Will they make it? Well, as the photos below show, tiny house builds go pretty fast when you have enough people helping!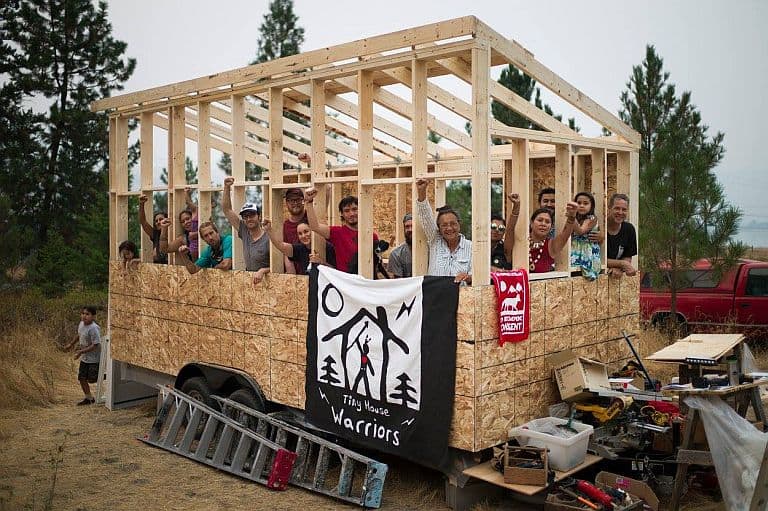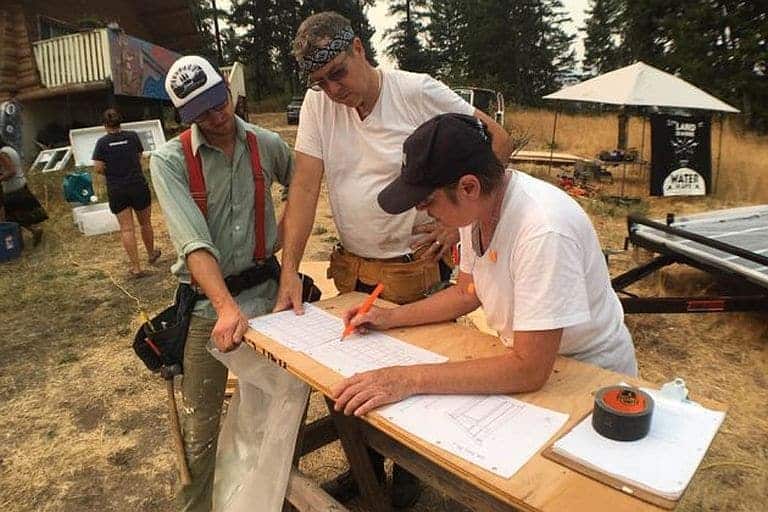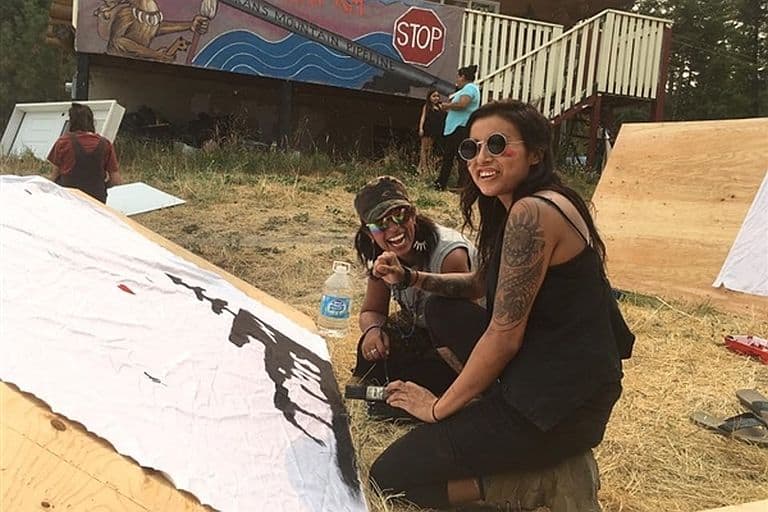 h/t Huffington Post