Way up in Ithaca, NY you'll find a homespun offgrid village which doesn't have running water, electricity, paved roads, or lamposts, but it does include a church, cafe, barn, farm, and even a hotel. In short, there's everything you'd expect in a regular town, with just one tiny difference – it's all built on a diminutive scale, consisting of numerous little buildings no larger than 8'x 12′ in size. While the collective size might be small, the charm is large and so is the inspiration behind the town of Karenville.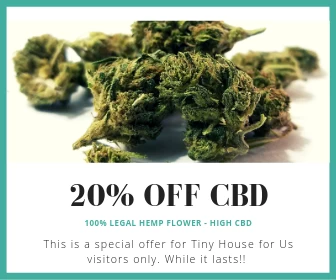 Karen's home, a quaint log cabin she built, is shown below.
Welcome to Karenville. This complete tiny house town was founded and built by, you guessed it, a woman named Karen and her husband. Her journey began twenty years ago when she and her brother built a 270-square-foot log cabin on the property. After settling in and deciding the simple life was the perfect life, Karen decided to build a few tiny houses using wood sourced from her family's farm wood lot. She scavenged leftover pieces used in their remodeling projects, old sinks from her relatives homes, and even used windows from her brother's old car.
Each tiny home is simple yet stylish in a unique way.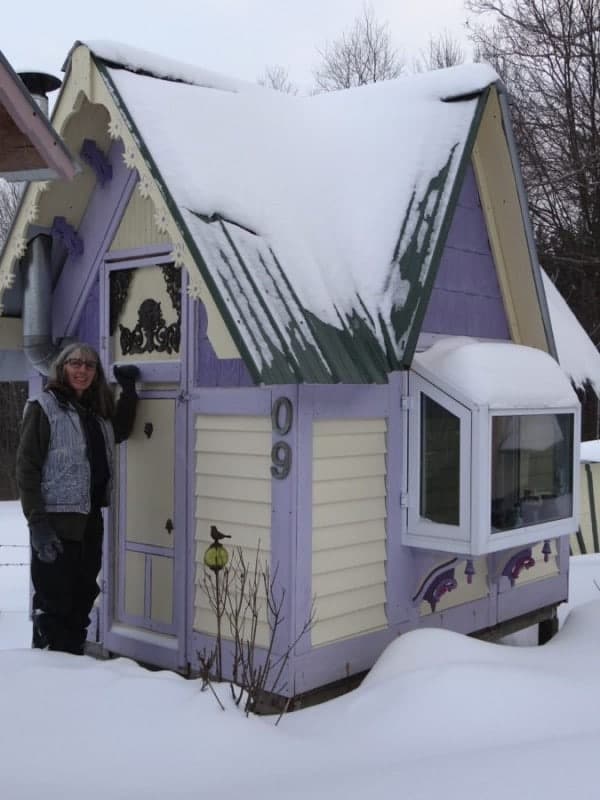 Karen poses next to the local barn.
There's even a greenhouse!
The hotel consists of just a small bed, a stove, and a sink.
The town is owned by Karen and her husband and was born from her passion of living simply and enjoying nature.
What began as a hobby eventually blossomed into a full blown lifestyle for Karen and her husband, and today they rent out several rooms on Airbnb which helps them earn a little extra income, and share their passion with others. So far visitors seem to love spending time there, and who wouldn't?
It seems like an idyllic situation, a great example of following your passion and developing a sustainable career, despite the unconventional path. Judging by the reviews it seems like guests to Karenville feed on the positive vibe and leave feeling inspired. Anyone interested in visiting and staying for a night can check out Karen's Airbnb listing. As you might imagine, Karenville has become quite a popular destination so book early!