Fall is here, and that means that winter is next, so we thought it might be useful to share these genius heating hacks that make use of basic supplies you can find anywhere. A while back we profiled an interesting device made by Cansolair that uses recycled soda cans to generate heat. We love the idea, but the price of $2749 not so much. Good news is the concept is rather simple and pretty easy to replicate on your own for a lot cheaper. It relies on the transfer of thermal energy through the cans, which are joined end to end and contained behind a pane of plexiglass or lexan. The resulting heat gets blown through a vent at the top and into your house.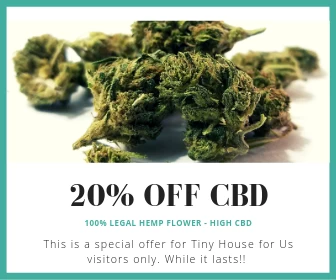 To give you an idea of how well these work, one intrepid builder we found on Youtube actually fixed a meter to his unit, which tells him exactly how many hours the thermostat-controlled fan has been running. He claims six full years of usage, pointing out that in Northern Michigan it prevents his radiator from coming on in all but the coldest days. That's pretty impressive!
Several different versions of DIY approaches are out there, and we decided to take a closer look at some of them to see exactly what works and what doesn't.
1. How to build a DIY Solar Can Heater (video)
This video does a great job explaining how to constrcut one of these, and he demonstrates quite conclusively how it worked in a 35 degree day, pumping out air that was 114 degrees in just a few minutes! Pretty impressive, and definitely one of the better executed examples we came across.
2. Solar Panel from Aluminum Cans
This example probably comes closest to resembling the product that Cansolair makes, and they have a great set of detailed instructions on how to build one. They point out the heater only works when it's sunny outside, and doesn't store any energy. In fact, if the sun isn't shining it would probably do just the opposite, blowing cooler air into your home. With adequate sun however, they claim it can produce up to 2kw of energy! Visit their site for more information.
3. BuilditSolar Can Heater
Greg built this design looks and it works just as well as the one above. It also looks pretty slick. The author provides a downloadable PDF with the instructions for free. This one is highly recomended and worth checking out. Visit the website to learn more.
4. Homemade steel can heater +140F
This video does a great job explaining how to build one of these units, and the finished product looks great. It also works very well, pumping out 140F hot air!
5. The "Almost Free" Heater
This is one design that seems to pop up all over the place, and unfortunately it's also the least well built. The approach is sound, and works, but he points out a few design flaws you can learn from in his updates. In an update about a revised build, he claims a 10 degree increase in the outlet temps. It's worth a read if you're interested in building your own. Visit their website.