One of the most pressing needs for tiny houses and other small living spaces centers around the sleeping situation. Working to make the most of a small space requires a bit of ingenuity, and finding room to host guests or the additional child proves challenging in many cases. With that in mind we gathered some of the more interesting solutions we've come across together here.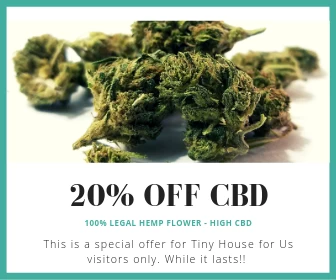 Elevator Bed
Ever fantasized about having a sleeping partner who goes down whenever you want and gets out of the way when you're finished? This elevator bed designed by Tommaso Giunchi may not be exactly what you had in mind, but it's probably as close as you're going to get – and it's a great solution for a small area with high ceilings, assuming you have a large budget. (LifeEdited)
StudyBed
A bed and a desk are two pieces of furniture it's hard to do without, and they both take up a considerable amount of space. The StudyBed cuts that space in half by combining them, and the best part is that you don't have clean the desk or make the bed to do the conversion! (Shelterness)
The Living Cube
Here's another clever – if geometrically misnamed – combination from Swiss designer Till Könneker. The Living Cube manages to combine a bed, walk-in closet, shoe storage, and entertainment center into a compact "polyhedron" that our sources tell us is technically a rectangular parallelepiped. (Enpundit)
Stair Landing Bed
This London apartment was blessed with a giant skylight and a stairway leading to a rooftop garden. Locating the bed on an expanded landing takes advantage of these features by saving floor space and letting the occupants wake up to natural sunlight. (Enpundit)
Under-Stair Bed
Because of its odd shape and low headroom, the space under the stairs is often used for storage. But it can also make an out-of-the-way sleeping area with the foot of the bed positioned at the low end so you have room to sit up and read yourself to sleep. (Good Home Design)
Bunk Bed with Trundle Bed
Having more children doesn't have to mean using more floor space. Bunk beds are a traditional option for families with two; have one more and you can add a trundle bed underneath. (Atlantic Furniture)
Kitchen Table Turned Bed
We showed this one as part of a post highlighting the impressive eco-friendly cabin in Tahoe National Forest. As part of the interior design they include a kitchen table that quickly unfolds to reveal a cozy bed. This sort of modular furniture provides a huge amount of utility in either form.