Sometimes we need a kick in the butt when developing new habits. This is especially true when it comes time to face some of the basic challenges that arise from adopting a mindset towards tiny living. You might think the idea sounds great on the surface, but are you truly prepared to take the necessary steps to transform those concepts into your reality? When you need a spark of inspiration or motivation, these books offer great approaches for philosophical and practical ways to tackle them head on.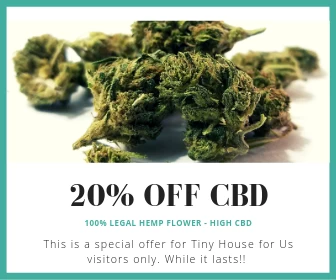 A few of the issues that creep up once you start taking steps forward include:
What to do with all your stuff, getting rid of clutter, and losing the attachment we have to objects
How to manage your time better, focus on doing what needs doing and managing a schedule
Developing the skills you need to take on projects, whether carpentry or electrical wiring
Tiny House Design & Construction Guide
When it comes down to it, having great floor plans and designs is one thing, and getting those walls erected is another. If you want practical advice on building any sort of home, this is the book you need. It covers a range of topics from framing and anchoring to a trailer to wiring diagrams and plumbing solutions.

[add_to_cart id="1367″]
Early Retirement Extreme: A Philosophical and Practical Guide to Financial Independence
Saving money is one of the biggest obstacles most of us face, but it doesn't need to be. There sad truth is we save less than ever, all while spending like it's going out of style. How many 30-year-olds have an established IRA? How many can retire just three years later at age 33? Jacob Fisker did, and while training himself at a young age to sit at a computer for up to 16 hours per day helped, there's a lot more to his story. He lived simply and learned skills that reduced his need to spend money, opting to invest it instead. And now he's enjoying early retirement.
I can do that! Woodworking projects
Unless you're a trained carpenter, you probably don't have a lot of experience building things out of wood. It sounds easy, but do you really feel confident watching as your mother-in-law walks up some rickety stairs you slapped together? Ana White is well known in the blogging community for her website where she pots all sorts of amazing building plans. This book lays things out clearly and will have you building stairs, tables, wine racks and eventually anything you can imagine.
[add_to_cart id="1364″]
The Power of Habit
This is one book I refer to all the time, with so many passages highlighted in my kindle it's ridiculous. It explores why we do the things we do, and how we can change bad habits. In a series of stories that range from a company owner obsessed with workplace safety to an elderly man with Alzheimers who can still find his way home we learn how our brains work. This exploration unravels the mystery behind staying productive, being successful, exercising regularly, losing weight, and raising amazing children, to name just a few of the ways it can help you.
[add_to_cart id="1374″]