Julia Fowler was interested in tiny houses, but worried that she didn't have the know-how to build one herself or the cash to have one made for her. Remodeling an RV seemed more doable and less expensive, and so she bought a 30-year-old Fleetwood Prowler travel trailer with her boyfriend and the two set to work turning it into their tiny dream home. They succeeded in keeping costs down by doing everything themselves and using reclaimed materials wherever possible. After six months they've completed all the truly necessary work (Julie says that putting on wooden siding and raising the roof can wait until later), have moved in and are ready to start traveling.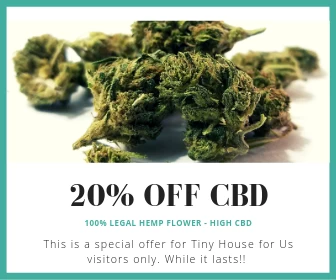 The first couple of "stairs" are actually a step stool that pulls away to reveal a small storage area.
The elegant-looking vessel sink is an old mixing bowl with a drain cut into the bottom.
Wallpaper made from old maps is an inexpensive but exotically classy touch.
The kitchen is all-new, with standard lumber countertops and a metal backsplash made from an old propane tank.
Julia reupholstered an old couch – and set it on top of cleverly hidden storage cabinets.
Unique skateboard shelves add character to the kitchen.
A pull-out element adds counter space.
A new skylight makes the sleeping area a very attractive nap location!