What if you had an Airstream trailer that was fully gutted, and the ability to customize it any way you wanted? That's what Sarah Schneider did when she breathed new life into hers, bringing together a masterful combination of colors, textiles, and warmth in a beautiful transformation. Of course it helps when you have an iconic brand like Anthropologie to collaborate with.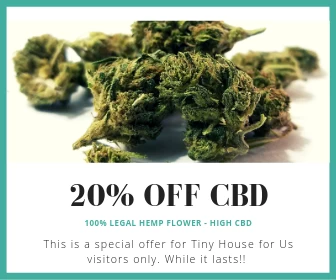 "For as long as I can remember I have had a heart for the Anthropologie brand. I love their mission, their product inspires beauty, hope, and connection."
She started by painting everything white, then added splashes of color using wallpaper, blankets, rugs, curtains and upholstery. The small kitchen took on a new appearance thanks to the butcher block countertops, and reclaimed wood was used on the opposite counter. Every little detail was accounted for, from the quirky knobs on the cabinets to the layers of blankets and pillows on the beds and the inspiring words scattered throughout.
The exterior is highlighted by strings of lights and a "living room" with a natural, relaxing vibe.
From the moment you glimpse inside, you can tell there's something special going on…
She painted the interior white, a smart choice that immediately transformed the once dark space.
Warm wood counter tops make it feel like a real home, as does the splash of color from the wallpaper. White wood floors also help lighten the space and add a unique style.
The front sitting area transforms into a bed.
It also works as a living room where she can enjoy meals with friends and family.
She installed the octagon backsplash, which further accents the mini kitchen space.
"I wanted a home on wheels, where we will journey and see the country, to feel like home. I wanted it to be comfortable and inspiring, to evoke imagination, adventure, and creativity. I wanted it to feel wild and free."
Two twin beds provide extra sleeping space in the rear of the trailer.
An old farmhouse bowl was used for the bathroom sink.
She has everything you could want to set up a perfectly peaceful and glamorous camping adventure, wherever she might park the Wandering Star.
Her Airstream trailer is now a picture perfect example of shabby chic style that's all her own, and dubbed the finished product "Wandering Star". The stunning transformation has no doubt inspired many others to dream of restoring their own vintage trailer. If you're interested in learning more about the redesign, and finding out where she sourced nearly everything you see here, check out her blog: http://www.lovesarahschneider.com/2014/09/airstream-dream.html