How many of life's necessities could you fit inside a 6×12 cargo trailer? Probably not as many as one B. Winger of Phoenix, Arizona – but then, you're probably not a former fabricator of private jet aircraft cabins. Winger put his experience in cramming a lot into very small spaces – and making it look great – to good use in fitting out this camper with a kitchen, toilet-only bathroom, sofa and bed. He also added vinyl flooring, carpeted the walls, and wired the vehicle for lights, a microwave, a TV, and an air conditioner.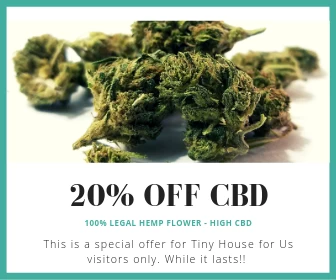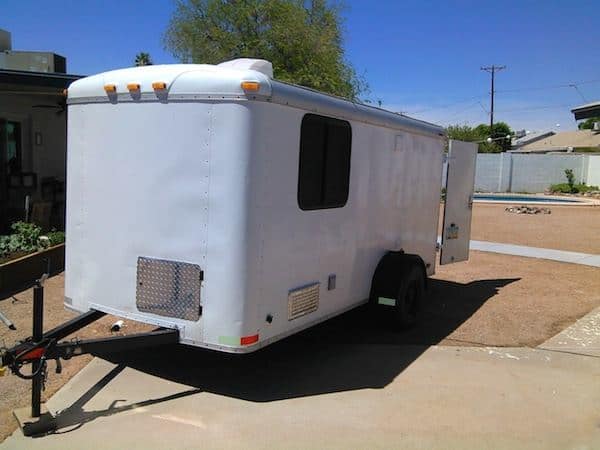 Perhaps most impressive is the total cost, coming in around $2,000, or more accurately $800, because the trailer itself accounted for $1,200 of the figure. Most of the rest he bought used; some of it he had lying around; and some he received in exchange for working on other projects. Winger finished the camper in five weeks, traveled in it with his wife for a little while, and then sold it for $4,800 and moved on to his next build.
From the outside you'd never guess this former cargo trailer now serves as a cozy little place to call home while on the road. Winger certainly has a talent, and we were seriously impressed with this transformation. Whoever owns it today has a very unique place to live comfortably as they travel around.