There's something uniquely appealing about teardrop trailers. They became popular in the 1930s and immediately sparked a sense of romanticism in us with their sleek lines and compact size makes it easy to tow anywhere, even with an underpowered compact sedan. Today we share a beautiful example that was hand-built on a 4′ x 8′ trailer.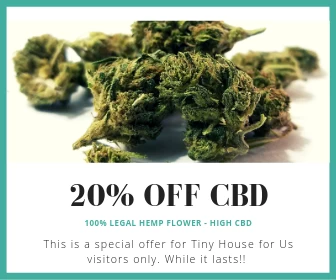 He began with a Harbor Freight trailer frame and added the subfloor with a cutout for a footwell/tabletop.
Next he raised the woodie sides using 1/4 inch plywood.
Then he attached the rest of the frame with sleeping area and galley roughed out…
Added the roof braces, a vent, and the inside walls.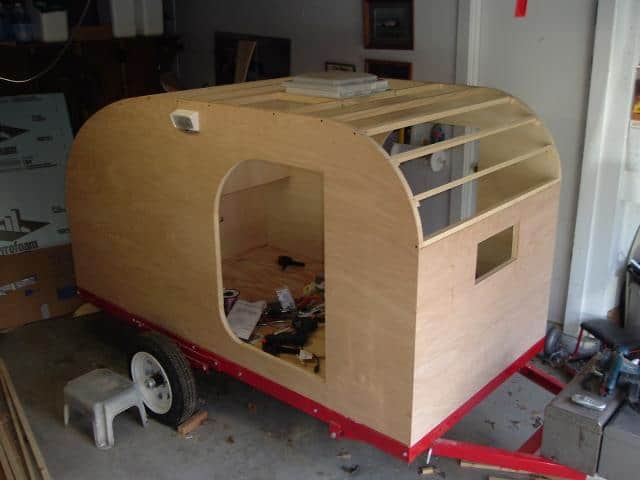 The completed galley, with custom shelving, power outlets, and plenty of storage for all the camping essentials.
Plenty of light inside the galley and reading lights in the sleeping quarters.
The inside looks pretty darn nice – with room to sleep two comfortably, a folding table, windows, reading lights and more.
The completed trailer shown here – it must feel nice to know you built something like this with your own two hands! Next step, decide where to go on your first adventure.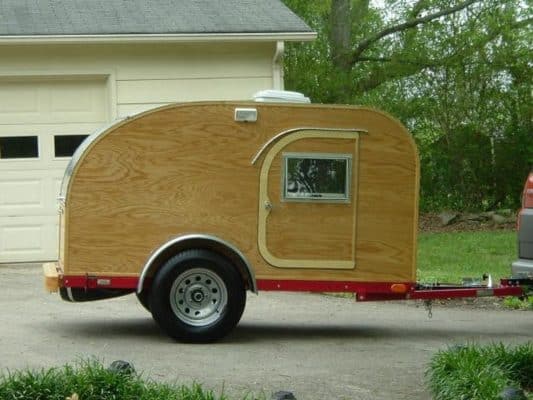 Naturally once you finish a project like this, it carries a certain sentimental value and deserves a name. Scott dubbed this one "The Roadcamper" and has spent years towing it around the country, exploring various locations. If a tiny house seems like too big a project to tackle, consider taking on something like this instead.
To see more of this build, check out Truck With a Heart and we also recommend visiting http://www.tnttt.com/ which has all sorts of information on building your own.