Warning: the following images might produce strong feelings of inspiration. We urge you to consume them at your own risk. Whether you're aiming to redecorate your kitchen or you want to dive headfirst into a full blown DIY camper restoration, you'll be able to mainline some serious ambition from this project. We don't often feature campers like this on the blog, but when we do you can bet it will be something special. With that in mind, today we're sharing "The Nugget" with you.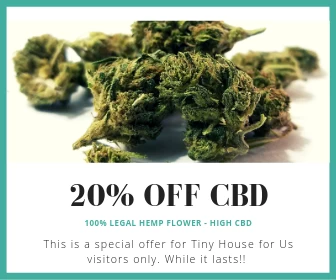 When this couple purchased a 1973 Bell travel trailer for $1,000 even they couldn't imagine the end result. In just four months it underwent a most dramatic transformation, blending together art-deco with a western vibe and a dash of modernism thrown in for good measure. The entire project has been meticulously documented at Vintage Revivals. We can't find a single fault in this lovely restoration, from the one of a kind floors to the shelves, the amazing hanging lamp, artwork, paint job, and even the tea cups. Nailed it; slam dunk; perfection. We could heap all sorts of qualifying adjectives on this project but the truth is they wouldn't do it justice. Instead, you're best taking a look yourself…
Here's what they started with:
The exterior had seen better days, that's for sure.
And the uninspired interior would surely need some love.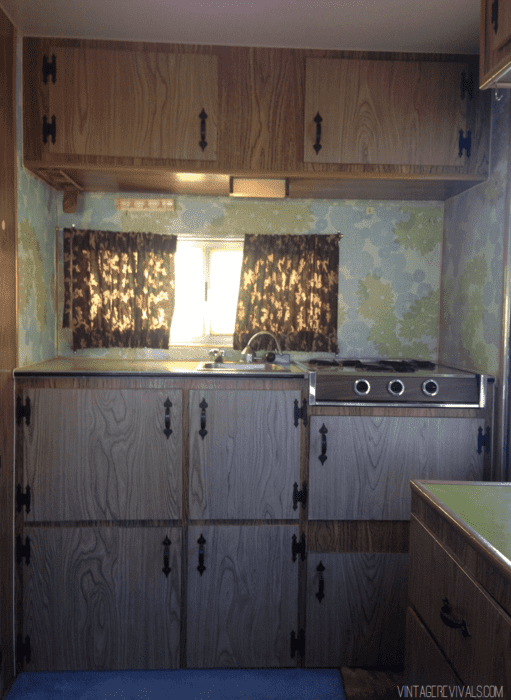 The finished product is shown here in it's natural habitat. It might share the same shell, but that's about it…
It was reborn with a new name; they call it "The Nugget".
Step inside and behold the amazing transformation.
Adorable artwork and bright splashes of color add a hip vibe to the interior.
They even designed and built that geometric lamp themselves.
Just a reminder – here's the seating area BEFORE:
And here's the current version.
"So is The Nugget everything I pictured? Yes and No. No, because it isn't where I thought that the design would end up, but that detail is completely trumped by the fact that is in fact a 1000x better that I thought it would be! I am SO proud of how this little guy turned out. It is hands down the coolest project we've ever done."
Have you seen a more perfect stove top in a camper like this? Post-war Scandinavian cookware from CatherineHolm ties the kitchen together, as does the penny tile on the wall.
We love the industrial-chic faucet!
And the pattern on the floors…
How many of us have seen a vintage camper trailer for sale that gave rise to romantic notions of traveling the American landscape? After seeing this beauty you might be one step closer to taking action. This couple surely captured the whimsical and personal spirit that made these trailers so popular in the first place, proving you don't need a huge budget to make your dreams into a beautiful reality.
To learn more about this project check out their blog: http://www.vintagerevivals.com/2014/11/the-nugget-vintage-trailer-makeover-reveal.html
What's your favorite thing about this sweet little camper? Share your thoughts in the comments below!